Anyone who's been slapped with an overdraft fee knows how expensive and frustrating it can be. An overdraft fee is one of the most expensive fees that a bank can charge you. And, the irony of getting charged a hefty overdraft fee for not having enough money in your bank account is why it's the object of scorn for so many consumers.
The next check that you write could come with an expensive fee if you don't have enough money.
According to a banking analysis by MyBankTracker, the average overdraft fee for each transaction that resulted in a negative account balance was $35 at the largest U.S. banks. The highest fee, $36, was charged by M&T Bank and BBVA Compass bank while the lowest fee, $25, was charged by Fifth Third Bank and Citizens Bank — still quite expensive.
Overdraft Fees at Top Banks
Overdraft Fee vs. Non-Sufficient Funds Fee
Most banks charge the same fee amount for overdrafts and non-sufficient funds, which can confuse consumers into thinking that the terms are interchangeable. However, there are subtle differences between the two based on your transaction and the type of service you receive.
An overdraft fee is assessed when the bank pays an overdraft for an item that you charged to your account without having enough available funds to cover the purchase. It will cause your account to go into the red and result in a debit balance on the account.
A non-sufficient funds fee differs from an overdraft fee because the bank does not pay for the overdraft item. Rather, the NSF fee is accessed when the bank returns an item unpaid due to insufficient funds.
Although you might be charged the same amount in both situations, overdraft coverage will give you an added layer of protection from acquiring any additional late charges and help you avoid the humiliation of bouncing a check.
When you're not charged an overdraft fee
Ultimately, your bank decides whether your transactions will be covered by overdraft or if you'll be assessed a non-sufficient funds charge. Note: the bank is not required to cover any overdraft charge by law. You also have the option of opting out of all overdraft services. In that case, instead of an overdraft fee, you will be charged an insufficient funds fee for payments you make without enough money in your account.
Banks may pay overdrafts on authorized automatic bill payments, checks, and transactions made using your checking account number. On the other hand, banks will not authorize and pay overdrafts for ATM and debit card transactions — and you will simply be declined at the point of sale or at the ATM.
Another case in which you might be pardoned from an overdraft fee is when the account is overdrawn below the overdraft balance threshold amount, usually $5.00 or less, as many banks may choose to honor these low-risk charges. The overdraft balance threshold allows a customer to have a negative balance up to a certain amount without worrying about overdraft fees. For example, PNC Bank has an overdraft balance threshold at $5, which means you will not be charged an overdraft fee as long as your negative balance is less than $5.
Banks also have daily fee limits for overdraft and NSF fees, where the account holder is protected from being charged more than five of these charges within one business day.
How to avoid overdraft fees
Overdraft fees commonly occur due to lack of funds or confusion about when those funds will be available to you.
Either way, it's a costly mistake that can be avoided by monitoring your accounts, tracking your payments and planning ahead to ensure that you don't exceed your available balance.
One way to protect yourself and avoid overdraft fees is by keeping an extra layer cash in your account that can act as a buffer to prevent you from dropping to a negative balance. Admittedly, it won't be easy, but it could prevent you from getting charged hefty fees.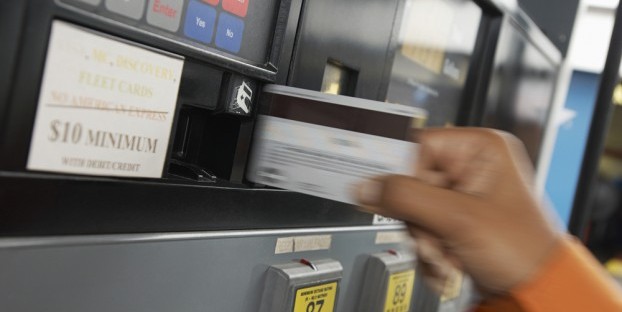 You can also set up alerts (via email or text) through your bank to remind you when funds drop below a certain amount, like $25. Lastly, using cash, your credit card or debit card can prevent you from over withdrawing on your account.
Account Balance vs. Available Balance
It is important for you to realize that there is a big difference between your account balance and available balance. Your current account balance takes into account all of the transactions you have made up to that point.
On the other hand, your available balance is your current balance without all the holds you have on your funds — including any deposits on hold, debit card holds for pending purchases, and payments using your debit card.
The account balance shows the entire amount posted to your account, including funds that have yet to clear, while the available balance shows the immediate amount that is accessible to you for use or withdrawal. Confusing these two numbers may cause you to spend more than you actually have in your account.
What to do after an overdraft charge
If you're protected by an overdraft service, you should make it your priority to repay it as soon as possible by depositing or transferring the necessary funds into your account. Be sure to add enough money to cover the current overdraft fees, any other fees, and the overdraft amount.
If you don't clear your overdraft within the bank's required timeframe, you will be charged an extended overdraft fee. It is assessed when your account has a negative balance for five consecutive business days. If you accrue more than five overdrafts within a one year period, some banks may charge an additional fee for each overdraft or returned item on your account.
To prevent yourself from having to pay such expensive fees, consider signing up for the overdraft protection service offered by your bank.
Overdraft protection
In addition to the basic overdraft services that are covered through many checking accounts, some banks also offer overdraft protection services. These services guarantee that your charges will be paid for and you will not incur a non-sufficient funds charge.
Many banks offer overdraft protection services — automatically transferring available funds from a linked savings account, credit card, or line of credit designed especially to cover overdraft charges. The big advantage of the overdraft protection service is that it's usually less expensive than standard overdraft fees.
Ask a Question