Are Banks Closed on Easter Monday?.
Find out if banks in the United States will be open on Easter Monday, the day after Easter Sunday, as you may be worried that branches are closed.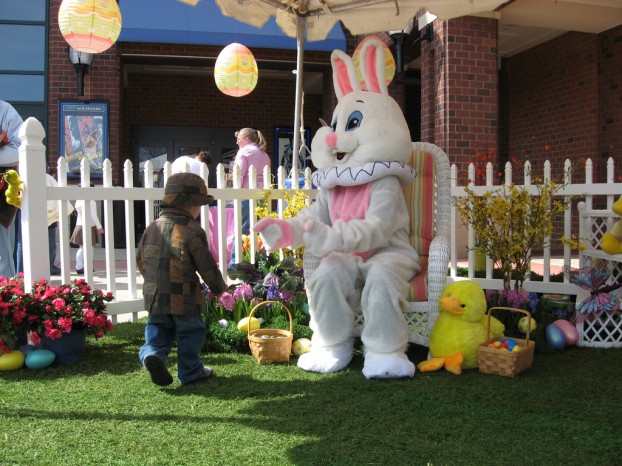 Flickr | https://www.flickr.com/photos/shortfatkid/2340888243/sizes/l
Does the Holy Weekend on Easter Sunday? Not quite. After Easter Sunday, many will celebrate Easter Monday.
Of the 10 largest banks in America, we found that all banks will remain open with no changes to their regular bank hours on Easter Monday -- as it is not recognized as a federal holiday in the U.S.
As far as Easter Sunday is concerned, it is considered a federal holiday.
However, most banks are already closed on Sundays anyway, but some bank branches in certain areas may open on Sundays regularly. In the case of Easter Sunday, these branches are likely to be closed for the holiday.
TD Bank is usually open on Sundays, albeit for shorter hours, but it will be closed on Easter Sunday.
Observed unofficially in some parts of America
Unlike Easter Sunday, Easter Monday is not widely observed in America and, therefore, unknown to many people.
Still, events for post-Easter Sunday festivities are quite popular and informally celebrated in some parts of the country, including Indiana, New York, North Carolina and Texas.
For example, some schools in southern and southwestern states, like Texas, may not have class on Easter Monday. Although not recognized as a state holiday by all Texas school districts, many schools and universities may be closed in observance of Easter Monday, along with Good Friday, either as a holiday or as a part of spring break.
Official holiday in some parts of the world
Unlike in the States, Easter Monday is recognized as an official holiday in many places around the world including Australia, Canada, France, New Zealand, U.S. Virgin Islands, and of course, Vatican City. In these countries, where Easter Monday is a public holiday, many public schools, government offices and businesses will be closed.
Easter Monday 2022 Bank Hours
What to do if you're affected
Many bank customers should not see a major change or inconvenience from Easter Monday. If your branch plans to close in observance of the holiday, remember that most everyday banking transactions can be performed online, through mobile and ATMs. Making check deposits, bill payments and cash withdrawals should be as easy as any other day.
If you are unsure of the Easter Monday holiday hours and schedule of your bank or local branch, it's always best to contact the specific branch directly. Get all the information you need at MyBankTracker's Bank Profile Page.
Related Stories:
Will Banks Be Open During Passover?
Myths About NYSE's Good Friday Trading Ban