Will Banks Open on Columbus Day?
Will banks open on Columbus Day? Compare the holiday schedule for the 10 largest banks in America.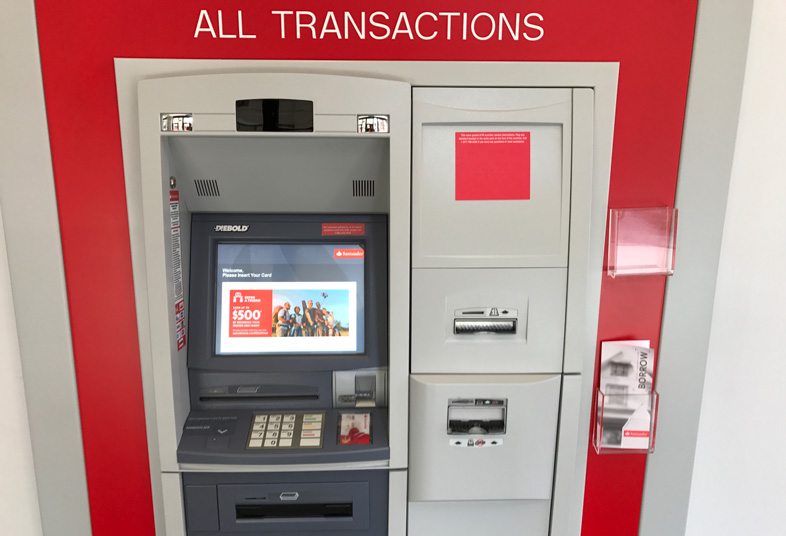 It is not always obvious which banks are open on certain holidays, but no other holiday is harder to guess than Columbus Day.
Many Americans will have a three-day weekend to celebrate Columbus Day.
Find out which banks open on Columbus Day by taking a look at our complete holiday schedule for the 10 largest banks in the U.S.
Which Banks Open on Columbus Day?
Many Americans actually don't celebrate or get a day off from work for Columbus Day.
Back in grade school, we were told that Christopher Columbus landed in the Americas, but many do not accept the belief that he discovered America -- as it was already discovered by the indigenous people who were living there before he ever landed.
Beyond the controversy surrounding this holiday, there are few factors to consider.
One is that Columbus Day is not a national holiday in all states, which means that it may or may not be recognized.
More states are starting to drop Columbus Day as a federal holiday. In addition, even if your state was recognizing it as a federal holiday, there is no way to know if your bank will be closing for sure, as it is still up to the financial institutions to decide what to do.
With that, here is the holiday schedule for Columbus Day at the largest banks in America:
Columbus Day Holiday Bank Hours
Compare Savings Options
Be sure to check out more savings accounts worth considering:
Unlike most other federal holidays, almost half of the banks on list plan to stay open.
For example, Chase, Wells Fargo, and TD Bank, which usually remain closed on other federal holidays, will keep their branches open for Columbus Day.
TD Bank customers may be surprised to learn their bank will stay open, since they have been closing their doors on most federal holidays in the past year.
Due to the growing number of states not recognizing Columbus Day as a holiday, many banks are staying open.
For U.S. Bank, certain locations will remain open, while others will close. This also includes their in-store locations, so be sure to call your local U.S. Bank before heading out to the bank.
Which States Recognize Columbus Day as a Federal Holiday?
In the year 2000, Columbus was a recognized national holiday in all but three states: Arkansas, Hawaii, and Nevada.
Fast forward 14 years, and it is not recognized as a national holiday in 16 states, including: Alaska, Arkansas, California, Delaware, Florida, Hawaii, Michigan, Minnesota, Nevada, Oregon, South Dakota, Texas, Vermont, Washington, Wisconsin, and Wyoming.
That's an average of more than one state dropping Christopher Columbus as a national holiday per year.
California and Texas removed Columbus Day as a paid holiday for government workers while still maintaining it either as a day of recognition or a legal holiday for other purposes.
Most recently, the Seattle City Council unanimously passed a resolution on Monday, Oct. 6, 2014, commemorating "Indigenous People's Day" in place of Columbus Day.
Banking on a Holiday
Three days is a long time not to have access to your bank -- especially if you have time-sensitive financial duties to take care of.
If your bank plans to stay closed on Columbus Day, it's important to plan ahead and stop by your local branch before the three-day weekend starts -- especially if you need to complete transactions that require the help of a banker or a teller.
If you need cash, stop by your bank's ATM. You can also conduct basic banking needs through your mobile device.
Remember, bank transactions will not be processed on federal holidays.
Transactions made on Columbus Day will generally not be processed until the next business day.
Take advantage of online banking to complete transactions or you can always call your bank's customer service if you have a question or concern.
Find your bank's customer service phone number and a branch nearest you by looking up your bank on MyBankTracker's Bank Profile page.
Other closings
Even though the U.S. government recognizes Columbus Day as a federal holiday, it is actually up to the individual states to declare their own public holidays.
Closings for schools and government offices will vary by state. Outside of that, most, if not all retail business will be open, although some may close early.
The stock market will also remain open, but the post office will be closed, so don't expect to receive mail on Columbus Day.