Will Banks Open on Labor Day of 2023?
Find out which major U.S. banks will be open or closed on Labor Day, one of the big federal holidays in the United States.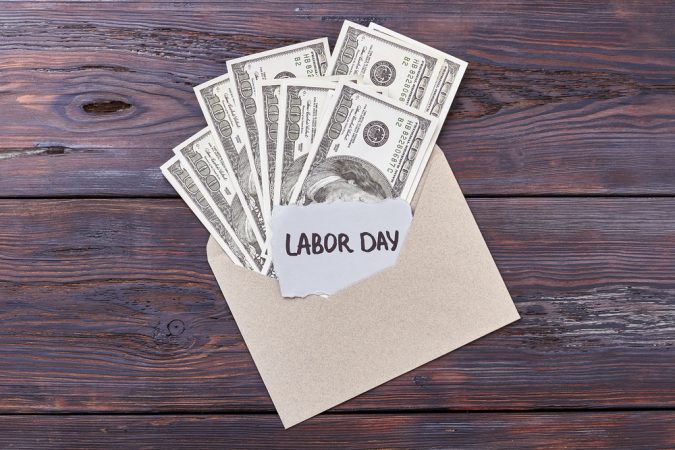 Labor Day commemorates the incredible economic and social achievements of American workers -- and it's also a much-needed holiday that provides a three-day weekend for many. Businesses and financial institutions will be affected. Find out which banks are open on Labor Day -- we break it down for you in our holiday schedule for the largest banks in the U.S.
Labor Day is a Federal Holiday
Because the U.S. government recognizes Labor Day as a federal holiday, all federal entities will be closed. In the case of U.S. banks, it'll be up to the financial institution to decide whether or not to close down for the day, so it's important to plan ahead if you have bank-related errands to take care of.
Here is the holiday schedule for Labor Day at the largest banks in America:
Labor Day Holiday Bank Hours
| Banks | Bank Hours |
| --- | --- |
| Bank of America | Closed |
| Wells Fargo | Closed |
| Chase | Closed |
| Citibank | Closed |
| U.S. Bank | Closed |
| PNC Bank | Closed (except select supermarket branches) |
| Capital One | Closed |
| TD Bank | Closed |
| BB&T | Closed |
| SunTrust Bank | Closed (including in-store locations) |
| Citizens Bank | Closed |
| Fifth Third Bank | Closed |
| Regions Bank | Closed |
| M&T Bank | Closed |
| BMO Harris Bank | Closed |
| KeyBank | Closed |
| Santander Bank | Closed |
| BBVA Compass | Closed |
| Huntington Bank | Closed |
| Comerica | Closed |
Compare Savings Options
Be sure to check out more savings accounts worth considering:
On Labor Day
Not surprisingly, banks are closed for Labor Day — even TD Bank, which would be open during some U.S. holidays in previous years. TD Bank has been closing their doors on most federal holidays since 2014.
Some banks with branches in retail stores may or may not be affected by the holiday bank hour schedule and remain open on Labor Day. For example, SunTrust Bank plans to close its branches and in-store locations, while PNC Bank may keep select supermarket branches open. Hours may vary by location so make sure to check before leaving home.
What Can You Do?
Do you have financial duties to take care over the Labor Day weekend? Although most banks will be closed, you can still make basic banking transactions, thanks to online banking.
If you need cash, you can always head to your bank's ATM. You can also conduct your basic banking needs through  your smartphone.
Regardless of whether or not your bank is open, banking transactions will not be processed on federal holidays. Transactions made on Labor Day will generally not be processed until the next business day.
If you have transactions that are time sensitive, especially the ones that will require the help of a banker or a teller, stop by your nearest branch before this three-day weekend kicks in.
For those in need of last minute banking options, make sure to explore your financial institution's online banking services. Most banks offer the following:
The ability to transfer funds within your account
The ability to check your current balances across multiple accounts
Online transaction review capabilities for your linked accounts
The ability to reorder checks, get copies of paid checks, request copies of statements, stop payment on checks and change address and phone numbers if needed.
Additionally, you can also contact a customer service representative through your bank's telephone services.
The list above only includes bank opening information for the top 10 largest U.S. banks. If you don't see your bank on the list or have additional questions make sure to put a call out to the customer service for your financial institution. Most banks will provide a telephone recording to let their customers known their holiday banking hours.
Other Closings
Like other federal holidays, many government offices, post offices, and public schools will be affected or closed on Labor Day. Outside of that, most, if not all retail business will be open, although some may close early.