Protect Your Money With Sometimes-Overlooked Documents
It's understandable that an unpleasant subject may be easy to avoid or to put off to a later date which may never come, but once it's done, having plans and legal documents in place can provide peace of mind.
Not everyone who is planning for the future by saving money and making investments has also set up protections for their assets if the worst happens. While many savers are prepared for the worst financially, such as a stock market crash, a big expense like a new roof on the house or massive plumbing failure, or having expenses like college costs exceed expectations, not all of them are prepared to protect finances when loss of life occurs.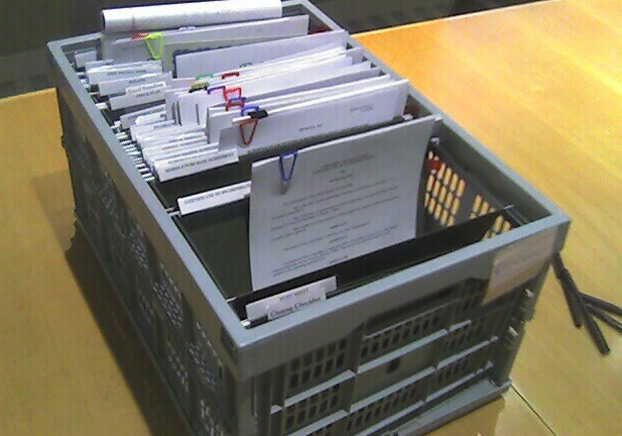 It's understandable that an unpleasant subject may be easy to avoid or to put off to a later date which may never come, but once it's done, having plans and legal documents in place can provide peace of mind.
While these aren't all of the legal protections available and no advice here can be a substitute for speaking with a qualified estate attorney, the following is information on documents you will want to understand before talking to an attorney and putting the appropriate precautions into place.
Last will and testament
Most young people don't stop to think about setting up a will, since the thought of dying probably rarely comes to mind. However, as the years march on and setting up and updating a will aren't part of regular tasks, it can easily fall to the wayside. It is important to have a plan in place, especially if children or large sums of money, assets or other investments are involved.
Meeting with an estate lawyer is the best way to complete an airtight will that will likely survive the court system and any challenges. A last will and testament can also be made online at several websites or with software. Some well-known financial companies offer products ranging in price from around $15 to $70, while a meeting with an estate planning attorney will likely run from $300 to over $1,000.
Spouses should each make separate wills that each clearly state which common asset is owned by whom and to whom each will be bequeathed. All of the terms set forth in the separate wills must match any beneficiary designations listed on insurance and other documents, so it is important to update and review those regularly.
Power of attorney
Power of attorney documents give legal decision-making authority to another person under certain conditions, such as when a person becomes incapacitated due to an injury or stroke and cannot make or execute decisions on their own. The authority given can vary in scope, such as access to financial accounts, or much greater authority such as decisions about where children will live or go to school.
A discussion about power of attorney documents is important to have with a spouse, but equally important to have with older parents. If a parent were to have a stroke, what level of care might they need? Who would advocate for them with doctors? Who would take care of their banking and bills?
It can make for an uncomfortable discussion, but aging parents should have plans in place not only in the case of death, but in the case of becoming incapacitated, and power of attorney forms, filed by a competent estate lawyer, can cover many needs in the event of a tragedy.
Trust forms
Unlike a will, trust documents become effective as soon as they are made and don't go through the court system known as probate. With a trust, property can be distributed to designated parties long before death while including other provisions for after death. They're very useful in complicated financial situations, or where money may not be distributed evenly between children. For example, a trust may be set up for a physically or mentally disabled child or other relative to provide for housing and care throughout their life, before and after the death of the asset owner. A bank, called a trustee, is charged with making the distributions in accordance with the terms of the trust.
Unlike a will, a trust can also include jointly own property. The directions of a trust can also remain private, unlike a will which becomes public record.
Regardless of which forms are selected to ensure the safe transfer of funds or decision-making power, the documents should be revisited periodically to make sure the documents are up to date with new information and are altered to suit any changing needs.
Related Stories:
Applying for a Loan? Things Lenders Take Into Consideration
5 Checking & Savings Money Hacks