How to Earn More from Your Checking Account
Has your checking account done anything for you lately? Here are ways you can get more out of your checking - or find an account that gives more than it takes.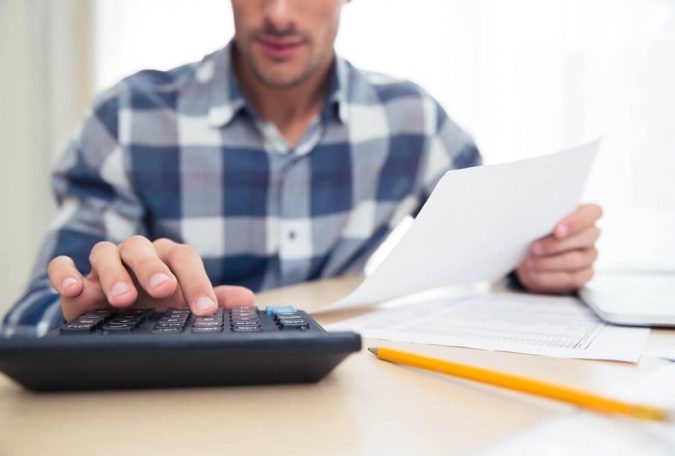 I'll never forget my days as a personal banker. They were long before The Great Recession hit. Nearly all checking accounts were free and high-yield savings accounts were earning upwards of 4% APY. My, how times have changed.
Now you're lucky to find a checking account that doesn't sneak in some sort of monthly fee, and high-yield savings accounts net far less interest than before.
On top of that, it seems that public sentiment has more or less accepted the fact that their banking relationship will inherently be frustrating and that switching banks won't be able to change that.
In short, our banking experiences can be boiled down to paying more, earning less, and complacently deciding to suffer through frustrating customer experiences. If you think about it, that's kind of crazy, right?
There's good news here. While not necessarily the norm, there are banks that are challenging the status quo and offering accounts with low fees, high earnings, and various exciting benefits.
If that's not what your bank is currently doing, read on. You'll discover quickly why it might be time to make the switch.
Checking Accounts Can Also Earn Higher Interest than Some Savings Accounts
Most people don't tend to associate high-yield interest rates with checking accounts. In fact, most checking accounts earn little to no interest. (In reality, most savings accounts earn little to no interest.) But not all of them - not by a long shot.
Also, like rewards, there are checking accounts out there that offer higher interest rates than some savings accounts even do.
If you have to store your money somewhere anyway, shouldn't you earn some interest for doing so? Your bank does.
There are a few banks out there actually spreading the love with earnings. One of the most exciting ones out there right now is Radius Bank.
Radius Bank has a high-yield checking account that gives you the interest rate of a high-yield savings account and the flexibility of a checking account - with no monthly maintenance fees or no ATM fees.
With this account, you can earn a high interest rate on your on the portion of your balance of $2,500 and up.
That can help you build momentum towards your financial goals without even thinking about it.
What's more, you won't lose any of this momentum to fees. Radius Bank gives you access to free ATMs worldwide and doesn't charge you a fee for having this Hybrid Checking Account.
Is your bank doing this for you?
How does it compare to other online banks:
Besides Earnings, Checking Accounts Are Also Getting More Convenient
Time is money - and in today's busier than ever world, time saved can almost be more valuable than money (which is why we're all guilty of paying an egregious ATM fee in a pinch from time to time).
That's why it's important to not just look at potential earnings on your checking account, but also to look for a bank that makes it easier for you to use your checking account (and do other things in relation to your finances).
From setting up ATM network partnerships so you have access to more ATMs for free to creating personal finance apps within the website to help you manage your finances, there are a ton of things banks can do now.
That can also save you time and money on other apps you might be using to deal with your money.
One of my favorite things that banks are launching is the ability to pay your friends from your account.
I have some friends on Venmo and some on Paypal, which means I can never remember who I have to pay where if we're splitting the bill on dinner or if we work on a project together that costs money to run.
Some banks make this even easier, such as Radius, who offers a Pay a Friend feature that doesn't require your friend to have a Radius account to receive the funds.
With something like this, it doesn't matter what other apps your friends are using - you can send the money easily from your bank and call it a day.
Put Your Bank to the Test
While Radius is a fantastic example of a bank that's willing to help you earn money and receive benefits from your checking account, it's not the only example.
Leading the way into a new trend of banks working for your business instead of you working for them, Radius highlights how easy it is to get what you need and more from your banking relationships.
The only question that remains is this: are you willing to kick your bank to the curb if it's not rewarding you for your everyday spending? It's time to put your bank to the test.
Compare Best Accounts Now
You might also like