Lost Your Debit Card? The Important Steps to Take Now
Find out what you have to do after your debit is lost or gets stolen. Learn how you can protect your account and money from fraudulent activity and unauthorized purchases and transactions. See how you can prepare yourself for losing a debit card. Understand how debit card liability protection affects you.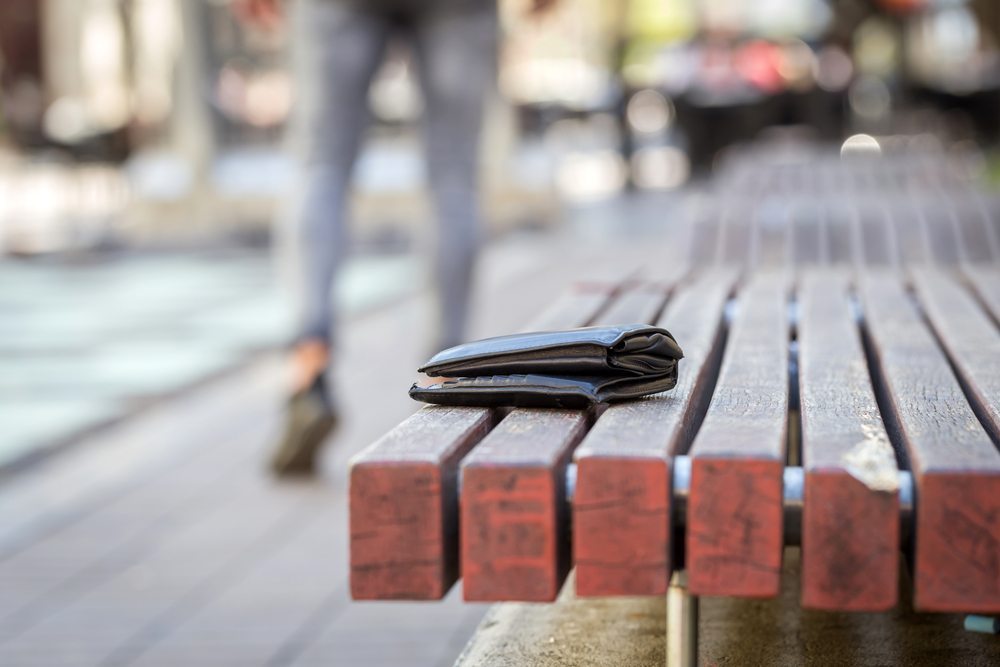 Your debit card is one of the centers of your financial life. It gives you access to the cash in your checking account, which is the money hub for all of your income and expenses.
If your debit card is lost or stolen, it's understandable that you would be scared and stressed out.
If you ever find yourself in that situation, take these steps.
Things to do Immediately
1. Freeze the account and get a new card
The first thing that you should do when you notice that your debit card is missing is contact your bank. Your bank won't know that your card is missing unless you notify it.
If you don't let the bank know, whoever finds or stole your card could easily use it to make purchases without your permission. When that happens, the money will be drawn directly from your account, and you'll have to deal with the headache of getting it back.
Though most banks have automated fraud detection systems to counteract unauthorized use, there's no reason to take that chance. The customer service representative should have no issues with immediately deactivating your debit card.
While you're on the phone with your bank, request a replacement card.
Your debit card is an important financial tool, allowing you to withdraw cash and make purchases on the go. The sooner you request a replacement card, the sooner it will arrive, meaning you won't have to deal with the inconvenience of not having your debit card.
2. File a police report
If you suspect that your card wasn't merely lost, but that someone stole the card, you should file a police report.
Even if you're unsure, filing a police report cannot hurt. This will get the local police on the lookout for your card should they apprehend someone with a stolen wallet or other stolen property.
Many banks also require that you file a police report if your card is stolen to maximize the chances that the perpetrator is caught.
If you don't file the report in a timely manner, you may be denied some protections from your bank.
Filing a police report is relatively simple. Many police stations allow you to file a report over the phone. Look up the non-emergency number for your town's police station and call.
The person who answers will be able to take your report or will instruct you to come to the station to make a report in-person.
3. Watch for suspicious activity
As soon as you can, log into your bank's online portal and look at the recent transactions on your debit card. If you see any that occur after your debit card was lost or stolen, or any that seem suspect, let your bank know.
Your bank will have a process by which you can dispute a transaction on your debit card. It could take a while, but the bank might be able to return your money to you.
4. Read up on liability rules
There are federal laws placing limits on your liability for fraudulent use of your debit card.
How much you are liable is based on how long it takes you to notify your bank of the loss of your debit card. That's why it is so important to notify your bank as soon as possible.
Debit card fraud liability
| Report period | You could lose: |
| --- | --- |
| Before unauthorized purchases are made | $0 |
| Within 2 business days of theft | $50 |
| More than 2 business days of theft to 60 calendar days after your statement is sent | $500 |
| More than 60 calendar days after your statement was sent | Entire amount of unauthorized purchases |
It's worth noting that many banks offer $0 liability for lost cards, so long as you report the loss in a timely manner.
It's also worth noting that though your liability is limited, that doesn't mean whoever took your card can't spend more than that amount.
If you report the loss the day after you lose the card, and someone used your card to make $1,000 in purchases, your liability is limited to $50. Still, you'll be missing $1,000 from your account.
You'll have to wait for the bank to investigate your claims and reimburse you. In the meantime, you'll be out $1,000, which you might need to pay bills or cover living expenses.
5. Fix your recurring payments
If you've used your debit card to make recurring payments for subscription services, contact the billing department for the company.
Explain the situation that you're in and ask the company to stop using the card for your payments. You can transfer the payments to a different card, or wait until you have your new debit card to set the payments up again.
If you don't do this and a company tries to take a payment from your disabled card, it could result in service interruptions for your subscriptions.
Debit Card Replacement Fees
To add insult to the injury of losing your debit card, you may have to pay if you want to get a new one. Many banks have begun charging replacement fees for cards that are stolen or lost.
One situation in which banks will replace a debit card for free is if the card is expiring. You'll notice dates on credit and debit cards that state the month and year through which the card is valid.
Most, if not all, card issuers will automatically send you a new card when your old one is expiring, that way you never lose access to your account.
Some banks also provide free replacements, so long as you don't mind waiting for the card to be delivered by the U.S. Postal Service.
If you can't go that long without a credit card, most banks will be willing to expedite the service, but you'll have to pay. You can expect to pay between $5 and $30 to get your card overnighted or shipped to you within 1-2 business days.
Banks also tend to replace debit cards for free in the event of theft, and will nearly always offer free replacements to people whose card information was leaked due to a data breach.
One trick to get your card fast is to visit your local branch.
Some banks will print a new card for you if you visit in-person. Just call ahead to make sure the service is available. Even branches that cannot print a card on demand may be able to provide a temporary debit card.
Lost Debit Card Replacement Fee at the Top Banks
| Bank | Debit Card Replacement Fee | Delivery Time | Rush Replacement Fee | Expedited Delivery Time |
| --- | --- | --- | --- | --- |
| Bank of America | $5 | 5-7 business days | $15 (fee waived for Preferred Rewards accounts) | 1 business day if request is received prior to cut-off time 12 pm ET |
| Wells Fargo | Free | 5-7 calendar days | $16 | Up to 3 business days |
| Chase | Free | 5-7 business days | $5 | Up to 2 business days |
| Citibank | Free | 3 business days plus US mail time | $6 | 1-2 business days |
| U.S. Bank | Free | 5-7 business days | $25 | 2-3 business days |
| PNC Bank | $7.50 | 3-5 business days | $25 | Up to 3 business days |
| Capital One | Free | Up to 3 business days | N/A | N/A |
| TD Bank | Free | 7-10 business days | N/A | N/A |
| BB&T | Free once every 4-year cycle (otherwise, $5) | 7-10 business days | $30 (fee waived for BB&T Wealth Vantage, BB&T Private Vantage, BB&T Asset Management Account, Elite Gold, and BB&T Elite@Work Checking accounts) | Overnight |
| SunTrust | Free | 3-5 business days | $25 | Up to 2 days |
Preparing Yourself for a Lost Debit Card
Given all of the steps you have to take after losing your debit card, you should prepare ahead of time so you're ready if the situation ever arises.
Have bank phone numbers ready
The first thing to do when you lose your card is to call your bank. But where's the easiest place to get the contact info for your bank? From the back of your debit card.
If you've lost your card, you won't be able to look up the phone number on the card, so take the time to copy the bank's contact info to your phone. That could save you the headache of searching the Internet for the right phone number to call.
Get a backup for your expenses
If you usually put all your expenses on your debit card, being without it means that you might not be able to make the daily purchases that you need to.
If you're a heavy debit card user, make sure to have some cash on hand or a credit card that you can use to make purchases while you wait for a new card to arrive.
This is especially important to do if you're traveling. The last thing you want is to be stuck somewhere unfamiliar without any way to get money when you need it.
Update your contact info at your bank
If you lose your debit card and don't notice, your bank's anti-fraud systems will be the first line of defense against unauthorized spending using the card.
Many banks will automatically block suspicious transactions, but sometimes there isn't one suspicious transaction that triggers your bank's systems. Instead, an unusual pattern of smaller transactions might emerge.
When that happens, your bank might try to contact you to ask if you really made the purchases using your card. If your bank can't contact you, it's a coin flip as to whether the bank will disable your card or allow whoever has it to keep using it.
Making sure your bank has a way to contact you can help you avoid a lot of unnecessary pain.
Conclusion
Losing your debit card is a very scary situation, but there are steps that you can take to mitigate the damage. Knowing what to do if your card is lost or stolen, and taking the time to prepare just in case can make the situation much less stressful.