Is Radius Bank the Best Alternative to Big Banks
Big banks aren't the only way to bank. Online and mobile banking is getting more popular. See how Radius Bank, an online bank, can be your big-bank alternative.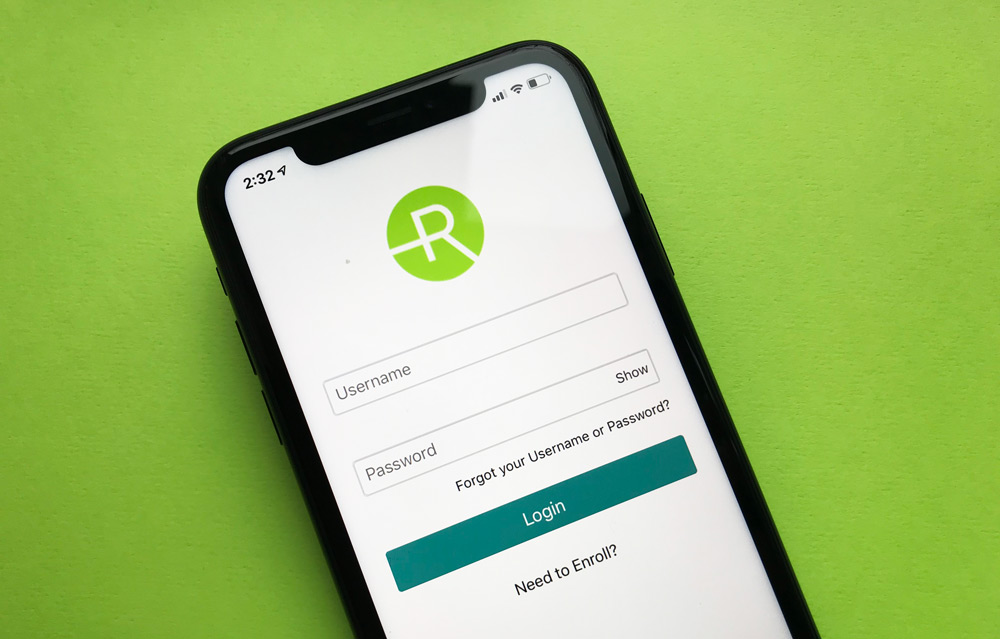 Radius Bank App
It wasn't that long ago that big banks - and big companies - ruled everything. To trust our money and livelihoods with a bank, we wanted to see a strong institutional base with long-standing traditions and records of success.
But then 2008 happened. We learned that bigger isn't always better and that records of success don't always indicate the potential for the future. Suddenly, everything changed.
We still want our banks to have healthy records, but we no longer rely on centuries-old balance sheets to trust them.
In fact, the bigger the bank, the more we are inclined to think, "Are they really out to help us - or are they only out to grow their profits?"
We still want to see records of success, but now we want to see services that indicate customer care and a vision for the ever-changing future.
The question is, which banks are up for the challenge?
Bigger Isn't Always Better
Once the bubble burst on trust in big banks, so too did the expectation of the poor service they often gave.
For decades, we've put up with being treated like a number, being handed fee after egregious fee, and dealing with tech services at least 20 years behind the times.
Luckily, it doesn't have to be this way anymore.
Online banks are paving the way to a brighter future that includes a combination of personalized products and trustworthy financial services.
We don't have to feel like we're just a number anymore. We don't have to nickel and dime ourselves with hidden fees.
And we don't have to deal with websites and tools that were last updated at the advent of the internet.
One of the most exciting online banks out there right now, Radius Bank, sums up what you can get now that the age of the big bank is over:
"Radius Bank offers the same services as the big guys, the online and mobile capabilities of the tech guys, and the personal touch of the local guys. As Radius innovates, our customers remain at the center of everything we do."
The convenience of a big bank and services that can compete with my favorite apps? Yes, please!
In fact, according to Michael Butler, the CEO of Radius Bank, "Radius Bank makes it quick and easy for you to open an account.
Simply go online on any device from anywhere in the country and get your account up and running in five minutes.
Once you open your account, you'll have access to some of the most innovative technology in the banking industry.
Leave your wallet at home and instead use Apple Pay, Android Pay, Samsung Pay or Radius Pay to make a purchase with your phone.
Instantly pay back a friend for buying you coffee by simply texting or emailing them through our Online and Mobile Banking—and more."
What You Can Get with an Online Bank
If you're new to the concept of online banking (which many are), then you might be wondering why it's so much better. Especially in the age of data breaches and financial fraud, online banking can seem risky.
But it's not.
First of all, every bank now has a web presence, which means chances are you're already banking online. But if you're doing it with a big bank, you're missing out on the benefits of an online bank.
Online banks operate just like regular banks, but without the heavy overhead of bank branches and ATMs.
That means they can offer you better services for fewer fees. Less overhead for them means less extra cost for you.
Butler says, "Instead of building branches, we offer our services through a much more efficient channel, and then pass those savings along to our clients. And, we focus our investments into creating the best checking account for our customers. We aren't concerned with pushing multiple accounts on our customers. Instead, we provide a better banking experience for customers that share in our vision."
Besides saving you money, online banks can also help you earn money. Again, since they cost so much less to operate, they can pass along more of their profit to you.
That means having accounts that pay nearly 1% in interest. An interest rate like that blows the competition away as most banks barely eek above 0%.
A great example of high-interest rates is Radius Bank's Hybrid account. Radius Hybrid combines the convenience of a checking account with the interest rates of a high-yield savings account. In other words, you can access your money as needed (without paying withdrawal penalties) and earn up interest.
These earnings are just the tip of the iceberg on what you get with online banks. With the focus on tech first, online banks are providing tools that go over and above to meet your needs.
Think things like paying a friend through text message, making deposits and reviewing transactions over the phone, and even hopping on a chat with a bank teller.
The only question left, really, is how to access your money. Just because online banks don't have branches doesn't mean you can't get to your money when you need it.
In fact, many online banks offer more ATM access than other banks. This is because many of them have partnerships with businesses like the Allpoint Network which give consumers access to tens of thousands of ATMs nationwide.
What's more, some online banks go the extra step of preventing you from having to find any in-network ATMs. For example, Radius Bank reimburses all out-of-network ATM fees, for Radius Hybrid and Radius Checking, flat out.
So you don't have to worry about where you can withdraw your money at all. "No more searching for an ATM with the lowest fees or one that's part of a network," says Butler.
In short, online banks are pushing the envelope to offer you more earnings and benefits and fewer fees. And all of it comes with bleeding edge technology and convenience you can count on.
It's Time to Expect More Out of Your Bank
Yes, there was a time when we had to simply deal with the services (or lack thereof) our banks offered to us. But that time is long gone.
"We believe in being transparent with our customers, says Butler. "We are committed to giving our customers the convenience and flexibility to bank anywhere, at any time."
Now it's time to expect more out of your bank. There are simply too many banks, especially online banks, that are ready, willing, and able to offer top-tier service at little to no fees. Is that what your big bank currently offers you?
How does it compare to other online banks:
Compare Best Accounts Now
You might also like