The Best Credit Cards to Get for Each Bonus Category in 2021
There are credit cards for different reasons: rewards, low interest, bad credit, and more. We recommend the best credit cards to have in 2021.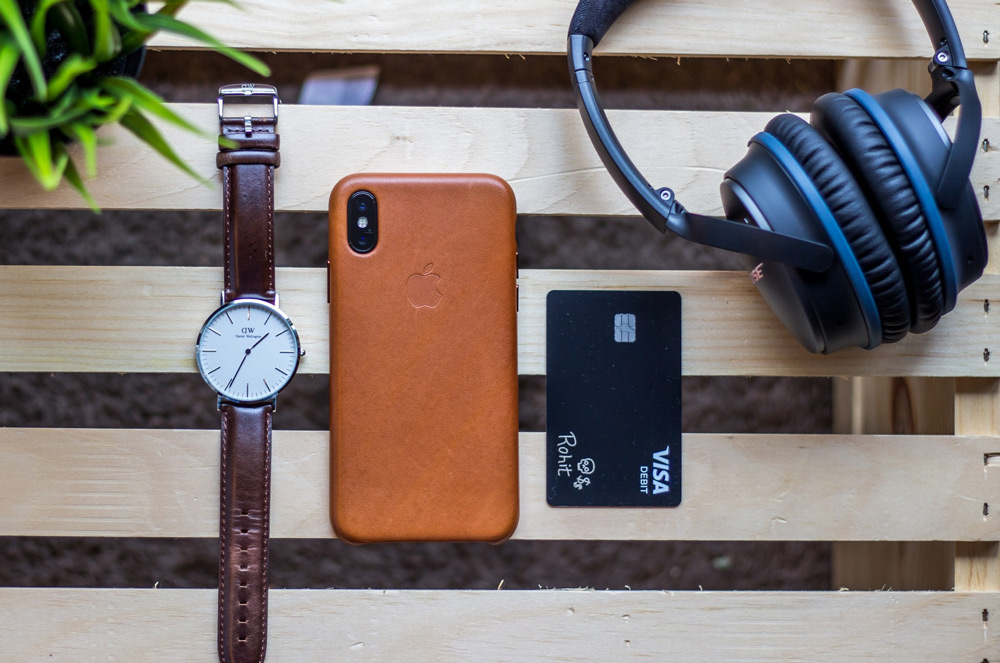 Do you know someone who has a car that's always broken, or smartphone that seems to always drop your call?
It's can be easy to see when someone's made the wrong choice, and just like that, too often I find that my friends and family members are using an inferior credit card.
A lot of them know that they aren't using the best credit card for their needs. They just haven't bothered to look at what's currently available to make the switch.
What many people don't realize is that the credit card industry is changing rapidly. There are new products introduced all the time that offer more rewards, lower rates, and fewer fees. But unlike buying a new car or upgrading your phone, applying for a new credit card is quick and easy.
The problem is that choosing a credit card can be an overwhelming decision.
There are about a dozen major credit card issuers. Each one of these offers dozens of different cards designed with a different purpose in mind.
I sort through these cards all day long trying to make sense of it all, and even I come home with a headache sometimes.
To narrow things down, we looked at seven common things that people want their credit card to do.
For example, a card could help you to earn rewards, pay off debt, or rebuild your credit. Then, we chose a credit card that is not only designed to do a specific job, but the one that we felt was the best choice among its competitors.
Then, I'll share some insights that can help you make the right choice for your needs.
Best for Debt Consolidation: Chase Slate
There is a powerful way to conquer your credit card debt. Transfer your outstanding balances to a new card with an interest-free promotional financing offer.
Related: How to Payoff Debt with 0% Balance Transfer Card
These offers allow you to take a break from paying interest at the standard rate. Also, 100% of your payments go towards paying down your principal balance.
By law, these limited time offers must extend for at least six months, but there are many that can last for over a year.
Chase Slate is the balance transfer card that I always recommend first.
Nearly all credit cards with these 0% APR promotional offers require balance transfer fees of 3% or even 5%.
But, Chase Slate is one of the rare cards that doesn't have any balance transfer fee for the first 60 days.
Note: Most credit card companies don't let you transfer balances between cards issued under the same issuer. For example, you cannot transfer a balance to your Chase Slate card from your other Chase credit card.
When you are approved for this card, you'll receive 15 months of interest-free financing on both new purchases and balance transfers.
With no balance transfer fee, if you had to transfer $5,000 of debt from an existing card, you could save $150 - $250 on balance transfer fees compared to similar offers from other cards.
More: The Best Balance Transfer Credit Cards With Low Intro APR
Best for Cash Back on All General Spending: Citi Double Cash
If you don't want to worry about which card you need to use to earn the most cash back on certain purchases, then the Citi Double Cash Card could be right for you.
Many cash back cards offer bonuses for certain types of purchases and a lower level of return on everything else.
This works out well when you have a lot of expenses that are eligible for these bonuses, but not when most of your purchases only earn minimal rewards.
But if you just use the Citi Double Cash Card for everything, then you can earn a competitive amount of cash back on all of your purchases.
The Citi Double Cash Card offers you 1% cash back at the time of purchase, and another 1% cash back when you pay for your purchases.
This adds up to a total of up to 2% cash back on everything, with no limits.
Use it to pay for purchases that aren't part of any other card's bonus categories such as insurance premiums, health care bills, and tuition.
This card also offers a decent promotional rate on balance transfers, but be wary of the balance transfer fee.
This card includes Citi's Price Rewind program that can offer a refund of the difference when a lower price is found on one of your purchases.
Other benefits include trip cancellation and interruption protection and worldwide car rental insurance.
You also receive damage and theft protection as well as extended warranty coverage on your purchases.
Finally, Citi has automatic forgiveness of your first late payment fee with this card, and it has no annual fee.
More: The Best Cash Back Credit Cards
Best for Cash Back on Groceries
Some people eat out all the time and almost never use their kitchens. But everyone I know spends a large percentage of their money at the grocery store.
In fact, food is just one of the many things that you can buy at a typical supermarket, as it's easy to spend money at the pharmacy, the florist, and on gifts.
When you're looking to earn the most cash back rewards at supermarkets, you have to take a look at the Blue Cash Preferred Card from American Express.
This card offers an amazing 6% cash back on up to $6,000 spent each year at U.S. supermarkets, and an unlimited 3% cash back at U.S. gas stations, transit, and select U.S. streaming subscriptions. You earn 1% cash back everywhere else.
Tip: To earn cash back, it matters most where you buy - not what you buy. If a supermarket sold gift cards, you will still earn 6% cash back on them. You can buy gift cards to your favorite clothing stores, restaurants, and other retailers.
There's a $95 annual fee for this card, but the 6% cash back at grocery stores can be worth up to $360 each year by itself. You'll recoup the annual fee if you spend at least $132 per month at supermarkets.
Best Premier Travel Rewards Card
It can be a challenge to find the best credit card to earn travel rewards.
There are plenty of cards with no annual fee that appeals to infrequent travelers. But, some travel cards have annual fees of more than $400. The fee might be high, but for some, it is worth it.
One of the most popular travel rewards cards is the Chase Sapphire Reserve.
It offers 3x Ultimate Rewards points on all travel and dining purchases, and 1 point per dollar spent elsewhere.
Points can be redeemed for one cent each as cash back or for gift cards. Or points are worth $1.50  towards travel reservations. You can use points to make these reservations online with Chase's Ultimate Rewards travel portal.
But, what's great about this card is that you can transfer your points to other frequent traveler programs.
They include seven frequent flyer programs and four different hotel programs. This is what travel hackers do to end up flying in business class and staying in luxury hotels.
Airline partners include Southwest, United, and British Airways (which is a partner of American), and hotel programs including Hyatt, Marriott, and IHG (Intercontinental, Holiday Inn, and other brands).
When you redeem miles for expensive flights in business class, you get the most value from them.
Benefits include travel insurance and purchase protection policies including primary rental car insurance. This way, if you ever have a rental car that gets damaged, you won't have to file a claim with your own car insurance first.
Chase Sapphire Reserve card starts you off with 100,000 bonus points after you use it to spend $4,000 within three months of account opening. This is worth $1,500 in travel reservations or 100,000 points or miles with your favorite airline or hotel program.
There's a $550 annual fee for this card and no foreign transaction fees.
Key features to reduce the cost of the annual fee include:
$300 Annual travel statement credit
Up to $100 reimbursed for Global Entry or TSA Precheck membership
Free Priority Pass Select Membership
And if that's not cool enough, the card is made out of metal which draws a lot of reactions!
More: The Best Travel Credit Cards for Work and Vacation
Best for Simple Travel Rewards with No Annual Fee
For those who want to earn travel rewards without paying an annual fee, the Discover it Miles card is a great option.
This card allows you to earn an unlimited 1.5 miles per dollar spent on all purchases. Miles are worth one cent each as statement credits towards recent travel spending or as cash back.
The main benefit of this rewards program is that it lets you shop around for the cheapest travel deals with any airline, hotel chain, etc. Then, you simply use the miles to "erase" the travel purchase.
Also, Discover credit card customers also get free monthly FICO credit scores.
There's no annual fee for this card and no foreign transaction fees.
Best for People Who Want to Rebuild Credit While Earning Cash Back
You have to hand it to Discover. A few years ago it offered lots of different credit cards. But then it suddenly replaced them all and started offering several flavors of one card, called Discover it.
I wouldn't have guessed that Discover could compete in all segments of the market with a single card. Yet it's done just that while earning awards for its customer service.
One of the newer versions of the Discover it card is their secured card.
This card was designed for people who want to rebuild their credit. Yet it still offers the same competitive cash back rewards offered to everyone else.
As a secured card, you'll first have to submit a refundable security deposit before you open your account. The amount of the deposit becomes the amount of your credit line.
But once you've opened your account, it works just like any other Discover it card. You receive a monthly statement and must make a minimum payment on-time. When you choose to carry a balance, you will incur interest charges.
Even so, this card is also a rewards card. You earn 1% cash back on every purchase and 2% cash back at restaurants and gas stations on up to $1,000 in combined purchases each quarter. And after your first year as a cardmember, Discover will match all of the cash back you've earned.
It also offers all the standard Discover card benefits. These include purchase protection, extended warranty coverage, price protection, and auto rental insurance.
Like other Discover it cards, you receive a free monthly FICO score. Also, there's never any penalty interest rate, and you will have your first late payment fee automatically waived. Finally, this is one of the few secured cards with no annual fee and no foreign transaction fees.
More: The Best Secured Credit Cards to Rebuild or Establish Credit
How to Pick the Best Credit Card for You
With credit cards designed for every type of use, how do you find the one that makes the most sense for your needs?
You can start by looking at whether you tend to carry a balance on your cards or if you avoid interest by paying each statement in full.
Those who carry a balance should forget about earning rewards. Instead, focus on the cards that will help them to reduce their interest charges while paying off their debt.
If you have a large balance that you are working on, then the Chase Slate is probably the card for you. It's one of the only cards that offers no fees for 0% APR financing on balance transfers.
If you have just a small balance or you only need to carry a balance occasionally, then I would recommend the Barclaycard Ring Mastercard. It features outstanding interest rates and low fees.
Should You Go for a Credit Card with Rewards?
But let's say that you are one of those credit card users who avoids interest charges and never carries debt. Should you go with a rewards card?
If you know that you won't ever need to carry a balance on your card, then you're just leaving money on the table by using a card that doesn't offer rewards.
The problem in choosing a rewards card is that rewards come in many forms, such as points, miles, or cash back.
Earning airline miles or hotel points is a great strategy for frequent travelers. With these programs, you need to understand the complex details of reward programs.
Points and miles are also offered by credit card issuers themselves.
For example, the Chase Ultimate Rewards points that come from the Chase Sapphire Preferred Card can be transferred to airline miles and hotel points. These points can also be used to book free travel.
If you aren't focused on earning travel rewards, then you will want to find the best cash back card for your needs.
The best cash back cards could be either a card like the Blue Cash Preferred Card from American Express that offers up to 6% bonus cash back.
Or it could be a card like the Citi Double Cash Card that offers up to 2% cash back on everything. In fact, many savvy cash back rewards card users simply get both kinds of cards. They use one for purchases that qualify for bonuses and the other for everything else.
When to Focus on Avoiding and Reducing Debt
Credit card interest is very costly, and one of the best ways to save money is to reduce or eliminate your debt. That's where cards like the Chase Slate and the Barclaycard Ring Mastercard come in.
Chase Slate allows you to eliminate your debt by taking a break from interest charges for 15 months.
Barclaycard Ring Mastercard offers some of the lowest interest rates available from a major credit card issuer.
Your credit card's interest rate will usually be higher than your home, student, or car loans. So it almost always makes sense to pay off your credit card debt first.
Why You Might Consider a Secured Credit Card
If your credit is damaged, then your only choice is a secured card. It will let you rebuild your credit while enjoying the security and convenience that credit cards offer.
These cards are targeted at people with low credit scores. This means that many secured cards have very high fees and interest rates, along with minimal benefits.
When people are looking for a secured card, I always recommend that they look for a card from a major issuer of unsecured cards.
These card issuers will have an interest in helping the customer graduate from a secured card to a standard credit card. Try to have a perfect record of on-time payments for one year. Then, you can reasonably expect to qualify for a basic, unsecured card from most card issuers.
The Discover it Secured is definitely one of the best-secured cards as it has no annual fee. Also, Discover can offer you an unsecured version of the card when you're ready.
The Discover it Secured card also offers customers rewards for their spending, which is nearly unheard of with a secured card.
Conclusion
We are fortunate enough to have an incredibly competitive market for credit cards.
There are different cards available for nearly every need. At the same time, it's important to recognize that the right card for your friend or your family member probably won't be the right card for you.
Carefully consider how you will use your credit cards, and choose from among the best cards available. You will be able to find the right card for your needs.
Best Credit Cards for Your Specific Needs
| Credit Card | Notable Feature | Who It's Best For |
| --- | --- | --- |
| Blue Cash Everyday® Card from American Express | Bonus cash back rates on groceries and department stores. | People who shop regularly at supermarkets and prefer cash back rewards. |
| Blue Cash Preferred® Card from American Express | Extremely high bonus cash back rates on groceries and department stores. | People who spend more than $132 per month on groceries and prefer cash back rewards. |
| The Amex EveryDay® Credit Card from American Express | Earn bonus rewards at supermarkets. | People who shop frequently at supermarkets and use the credit card at least 20 times per month. |
| The Amex EveryDay® Preferred Credit Card from American Express | Earn bonus rewards at supermarkets and gas stations. | People who shop frequently at supermarkets and gas stations and use the credit card at least 30 times per month. |
| Blue Sky from American Express® | Earn rewards points for travel statement credit. | Frequent travelers who want flexibility with their travel rewards. |
| American Express® Green Card | Earn rewards points under the Membership Rewards program. | People who don't have great credit and also want to work their way up to better American Express cards. |
| American Express® Gold Card | Earn bonus rewards points on airlines and dining under the Membership Rewards program. | People who dine out and flying regularly and want to participate in the American Express Membership Rewards program. |
| American Express® Premier Rewards Gold Card | Earn bonus rewards points on airlines, dining, gas, and groceries. Get a $100 airline credit. | People who travel frequently and spend a lot with airlines, restaurants, gas stations, and supermarkets. |
| Platinum Card® from American Express | Get access to premium travel perks including unlimited access to 900+ airport lounges, elite status with hotel loyalty programs, and more. | People who travel frequently and prefer to do so with premium perks and privileges. |
| American Express Serve® | Prepaid debit card with low fees and convenient features. | People who don't want or cannot get a credit card but still want to be able to pay with a card while minimizing fees. |
| Capital One Venture® Rewards | Earn unlimited 2X miles per dollar on all purchases. | People who travel often and don't want to restrict their rewards to a particular airline or hotel. |
| Capital One VentureOne® Rewards | Earn unlimited 1.25X miles per dollar on all purchases. | People who want to earn travel rewards, but don't want to pay any annual fee. |
| Capital One® Quicksilver® Rewards | Earn 1.5% cash back on all spending. | People who don't have any defined spending patterns and want to earn decent cash back on all their purchases. |
| Capital One® Quicksilver®One Rewards | Earn 1.5% cash back on all spending, but there's an annual fee. | People with average credit who want to earn simple cash back rewards on their spending. |
| Capital One® Platinum | Designed for people without good credit to help rebuild credit with no annual fee. | People with bad/average credit who want a credit card to improve their credit without a security deposit. |
| Journey℠ Student Rewards from Capital One® | Earn up to 1.25% cash back on all spending and get a higher credit limit with 5 consecutive on-time payments. | Students who want a credit card that will offer cash back on all kinds of purchases. |
| Capital One® Secured MasterCard® | A secured credit card with an extremely low initial deposit requirement to help rebuild credit immediately. | People who have poor credit and don't have a lot of cash for a big security deposit. |
| Chase Sapphire Preferred® | Earn bonus miles on travel and dining. Points can be transferred to partnered airline and hotel programs. Redeem rewards travel at a discount through Chase Ultimate Rewards. | People who want to earn travel rewards that can be transferred to multiple airline and hotel programs while getting different travel protections. |
| Chase Sapphire Reserve® | Get statement credits for travel spending and Global Entry membership. Free Priority Pass Select membership and bonus rewards on travel and dining. | People who travel internationally and dine out frequently. |
| Chase Freedom® | Earn 5% cash back on categories that change every quarter. | People whose shopping patterns changed based on the season and prefer to earn high cash back on those purchases. |
| Chase Freedom® Unlimited℠ | Earn 1.5% cash back on all spending. | People who prefer to earn a good cash back rate on every purchase. |
| Chase Slate® | Introductory offer tends to include 0% APR on balance transfers for an extended period of time. Also, balance transfer fees are waived during the first 60 days | People who are trying to pay down their high-interest debt quickly through the use of debt consolidation. |
| Discover it® | Earn 5% cash back on certain categories that change every quarter. | People who want to earn high amounts of cash back on season-appropriate items. |
| Discover it® Chrome | Earn bonus cash back at gas stations and restaurants. | People who drive and eat out often. |
| Discover it® Miles | Earn 1.5% miles on all spending and miles can be used to redeem for travel statement credit. | People who want to earn travel rewards without any annual fee. |
| Discover it® for Students | Earn 5% cash back on certain categories that change every quarter. | Students who want to earn high amounts of cash back on various spending categories. |
| Discover it Chrome for Students | Earn bonus cash back at gas stations and restaurants. | Students who are driving and eating out often. |
| Discover it® Secured | Secured credit card that can help rebuild credit with no annual fee. | People with bad credit who want to repair their credit profile while also earning cash back on spending |
Compare Best Accounts Now
You might also like