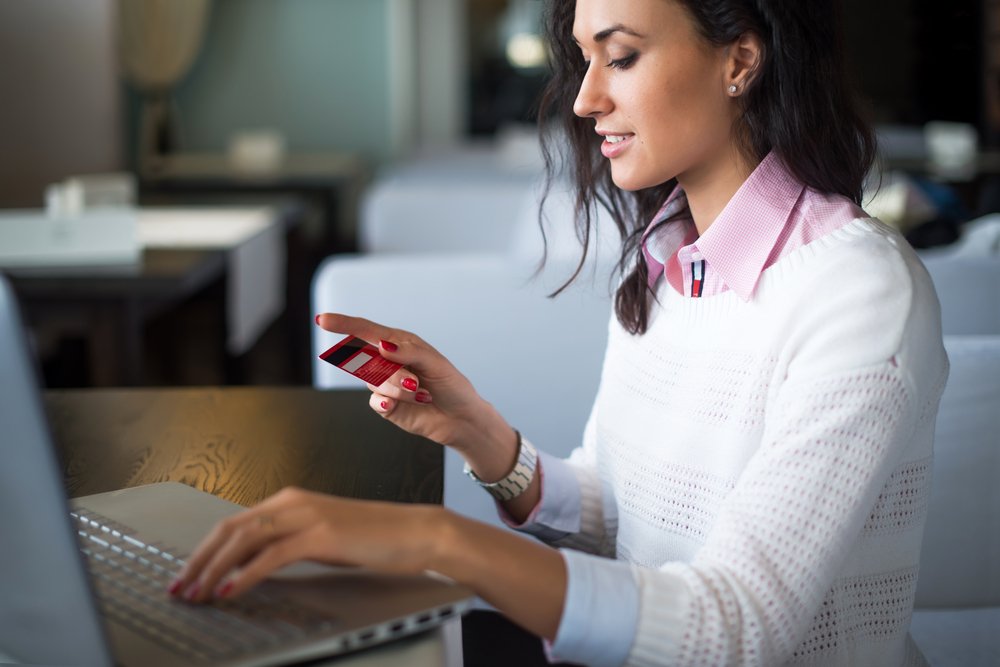 It won't be long before your high schooler will finally become a college student. It's up to you now to teach your college-bound child how to manage money with their own checking account. Compare the student checking accounts offered at the top 10 banks in America to find the right one for your child.
Student Checking Accounts Fees Comparison
Bank Account
Monthly Fee
Monthly Fee Waiver
Date of Expiration
1. Bank of America
Core Checking
$12
Enrolled in college and under 23, or a monthly direct deposit of $250, or $1,500 avg. daily balance
23rd birthday
2. Wells Fargo
Everyday Checking
$5
10 debit card purchases/payments, $500 in total direct deposits, $1,500 minimum daily balance, or linked Wells Fargo Campus ATM or Campus Debit Card
None
3. Chase
College Checking
$6
Enrolled in college, or have a monthly direct deposit, or a $5,000 avg. daily balance
5 years after account opening
4. Citibank
Student Account
$0
--
Graduation or when no longer enrolled in school
5. U.S. Bank
Student Checking
$0 ($2 for paper statements)
--
Graduation
6. PNC Bank
Virtual Wallet Student
$7
Enrolled in college, or $500 total direct deposits, or $500 avg. daily balance, or avoid using a PNC branch
6 years after account opening
7. Capital One
360 Checking
$0
--
None
8. TD Bank
Student Checking
$0
--
24th birthday or 5 years after account opening (whichever is first)
9. BB&T
Student Banking
$0
Enrolled in college
60 days after graduation or 24th birthday (whichever is last)
10. SunTrust
Essential Checking
$7
Enrolled in college, 10 banking transactions, $500 total direct deposits, or $500 min. daily balance
Graduation or 5 years after account opening (whichever is first)
In 2016, a few banks have started to eliminate their dedicated student checking accounts. Instead, these banks just offer a regular checking account with an added fee-waiver requirement that applies to students. Wells Fargo and SunTrust Bank are two major banks that have made such changes.
Tip: Capital One has checking accounts designed for students only at select banks. Benefits may include free checks, free ATM use, better rates on loans and credit cards, or discounts on travel or prescriptions. If your Capital One bank is not offering a student checking option, we recommend that you sign your child up with the Capital One 360 Checking Account — which has no monthly fee.
Student Checking Account
Student checking accounts are designed exclusively for college students, and it's easy for first-time account holders to adapt to banking without the pressure of too many requirements or responsibilities.
It is offered at most banks and provides appropriate services usually at no cost during the time they're enrolled in a college or university.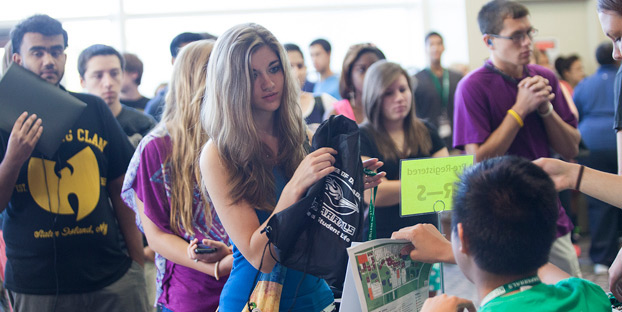 Big banks offer a huge advantage for students, as they are able to provide the convenience of many branches and ATM networks. The most common benefits include no minimum balance requirement, free checks, a free debit card, online banking, mobile banking, full teller access for deposits and withdrawals, free in-network ATM transactions and, in some cases, free out-of-network ATM fees. These types of benefits should be considered when choosing the right account for your child.
Student Checking Account Comparison
At the 10 largest U.S. banks, the average monthly fee for a student checking account is $7.20 (free accounts omitted).
Currently, the highest monthly fee for a student checking account is $12 at Bank of America®, while 5 of the 10 banks are providing accounts that are free for students.
Wells Fargo has the least friendly college student checking account because it's difficult for students to waive the $5 monthly fee. Only a small list of schools are partnered with the bank to offer the Campus ATM and debit cards.
Student Checking Account Perks
Choose from major banks where there are multiple branches and ATMs on or close to campus, so your student can have access to cash anytime. If there are no branches close to campus, chances are, your child will use an ATM machine that doesn't belong to the bank, hence, racking up ATM fees.
According to a July 2015 banking analysis by MyBankTracker.com, the average cost of out-of-network ATM fees at the 10 biggest banks in America was $2.50 — ranging between $2 to $3 per transaction.
For this reason, it is to have an account at a bank that waives these fees. Citibank, for example, waives all out-of-network fees for their student accounts. U.S. Bank offers up to four free non-U.S. Bank ATM transactions for every statement period. Note that the ATM owner may also charge a third-party ATM surcharge fee. Finally, Capital One's 360 Checking account offers free access at any Allpoint ATM.
Tip: Even if your bank won't waive them, you can still avoid paying for ATM fees with these tricks.
Factors to Consider When Choosing a Student Checking Account
College students will need cash throughout the year, which is why it's crucial that to stay financially connected with your child. You wouldn't want your child to starve or fail their exams because they couldn't buy a textbook, right?
There are several main factors to consider when choosing the best checking account for your college-bound child. The deciding factor in many cases is accessibility.
Considering how far students are traveling away from home for college nowadays, it may not be as easy to find a bank that has a branch presence convenient to both the student and the parents.
Advantages and Disadvantages of Online Banks
Online banks, like Ally Bank, can be a very good option as they provide cheaper fees and higher rates on savings accounts. Additionally, they offer free checking accounts with unlimited ATM fee reimbursements.
The disadvantage of online banks is that the only method of cash transfer is through deposits made electronically, which takes longer to clear than a cash deposit. However, online banks are starting to recognize this and are making efforts to allow cash deposits at certain ATMs.
Some banks, like Chase, may require parents to become an authorized user on a student's checking account to deposit funds.
What Happens After Graduation
Time flies — just look at how quickly your child became a college student. Those four years in college will fly by and before you know it, they will be ready for the real world.
Most accounts will allow graduates to maintain a free checking for longer than the traditional four years that it takes to get a college degree. This extra year or two allows graduates to secure a stable source of income that would help them meet fee waiver requirements of regular checking accounts — which typically include direct deposit or minimum balances. This won't last and your graduates will have to transition to an "adult" checking account sooner or later.
Although the policies may differ, one thing remains the same across the board — you have to graduate from the student checking account once you're no longer considered a student.
If you don't speak to your bank ahead of time, they will pick an account for you. In most cases, it will be a basic checking account, but sometimes, they may move your funds into a more expensive checking account. To prevent this from happening, contact your bank as soon as you graduate or by exploring these options.