Compare Stop Payment Fees at Top U.S. Banks
Stop payments come in handy when you want to cancel a check, but it's not free. Compare top banks and their stop payment fees.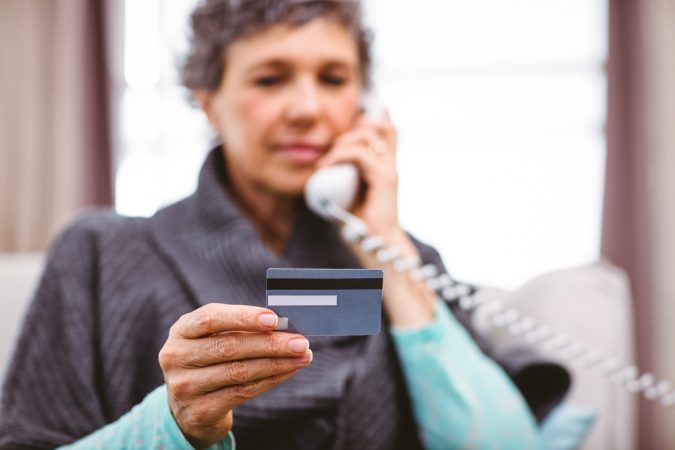 Sent out a check but decided that it shouldn't be honored?
Stop payments come in handy when you want to cancel checks or payments that are already on their way to the recipient but not yet completed.
Unfortunately, banks charge for this service, and it happens to be one of the most expensive bank fees.
Stop Payment Fees at the Top Banks
According to a banking analysis by MyBankTracker, the average cost of a stop payment fee at the 10 biggest banks in America is $32.40. It will cost you anywhere between a high of $36 at SunTrust Bank to a low of $15 at Ally -- when the request is made over the phone or online.
Though the same fee at any given bank tends to be consistent across the country, certain fees may vary depending on where you live.
We advise that you check with your local branch for the most accurate fee amount.
Although stop payments are expensive, they have prevent you from losing a lot more money.
Compare Checking Account Options
Make sure that you look at other checking accounts that could be better for you:
Request a stop payment
First of all, it is important to note that a stop payment can only be enacted if the check or payment has not already been processed by the recipient.
In the case of stop payments on preauthorized withdrawals, you must notify your bank at least 3 business days before the electronic fund transfer is scheduled to be made by the bank.
To request a stop payment on a check or payment from a bank, you can either call customer service or visit a branch in person (in some cases you can also log into your account online).
Some banks may differ on the costs of stop payments depending on the method you use. In the case of Chase Bank, you'll get a $5 discount for putting in your stop payment request via its website.
Understand that a stop payment may not be placed immediately following the request.
In fact, the bank is allowed a reasonable period of time to process the stop payment after the request has been made.
This waiting time depends on a person's particular circumstances, but the stop payment request will usually go into effect by the end of the next business day (following the day that the request was made).
Stop payment requests coming from any person with signing authority on the main account -- regardless of who wrote the actual check or gave the other withdrawal order -- will be honored by the bank.
More requested information
For the bank to honor the stop request on a check or other withdrawal orders, you should be ready to provide the following information: your name, phone number, address, account number, reason for stop payment request, the date, the amount of the payment, the name of the payee, and the check number (or in the case of an automated debit payment, the name of the company and the exact amount).
Because stop payment orders are processed by a computer, it is crucial that all the information presented at the time of the request is accurate.
Reasons to ask for a stop payment
There are several reasons why a stop payment order may be requested.
For example, the account holder may have sent a check for the wrong amount, canceled a purchase after mailing off the check, or realized that the recipient of the check is untrustworthy.
The high price tag of a stop payment may be worth the cost if it can potentially save you from getting a big headache or losing even more money.
For example, you may want to put a hold on a check if you know that you do not have sufficient funds to pay for that amount in your bank account.
Is it worth paying the $30 to stop a payment in this situation? In most cases, yes!
Stop payment fee vs. overdraft fee
If the check that you wrote bounces, then you will either be responsible for a non-sufficient fee or an overdraft fee -- depending on whether your bank decides to pay for an overdraft on an item that you charged to your account without having enough available funds to cover the purchase.
Many consumers mistakenly think that stop payment and overdraft fees are the same thing as most banks charge the same fee amount for the two services.
According to a banking analysis by MyBankTracker, the average overdraft fee charged for each transaction that resulted in a negative account balance was $35.20 at the 10 largest banks in America -- ranging from $36 at PNC and SunTrust Bank to $34 at Chase and CitiBank.
As you can, it ends up being cheaper for the majority of banking customers to pay for a stop payment in order to prevent getting hit with a more expensive overdraft fee.
All of the 10 biggest U.S. banks offer stop payment at a lower cost than overdraft fees -- except at Capital One and SunTrust Bank, where the two fees are equal.
In addition, it should be noted that an overdraft charge is not a one-time charge.
That means that if the bank does decide to protect you with an overdraft service, you should make it your priority to repay it as soon as possible if you don't want to be hit with an extended overdraft fee.
An extended overdraft fee is assessed when your account has a negative balance for five consecutive business days.
If you accrue more than five overdrafts within a one year period, some banks may charge an additional fee for each overdraft or returned item on your account.
In both cases, the payee of your bad check will also be hit with a return deposit fee.
Stop payment expiration
Stop payment has a few downsides as well.
Unfortunately, a stop payment request is not indefinite and will generally expire after a 6-month period.
Make sure to check with your bank on exactly how long the stop payment is valid for.
To keep the hold on the check following that period, you must make another request to renew the stop payment on a bad check for an additional fee.