Are Banks Open on Thanksgiving Day?
Thanksgiving Day is a federal holiday -- many government agencies, post offices and the stock market are closed. But, are banks open?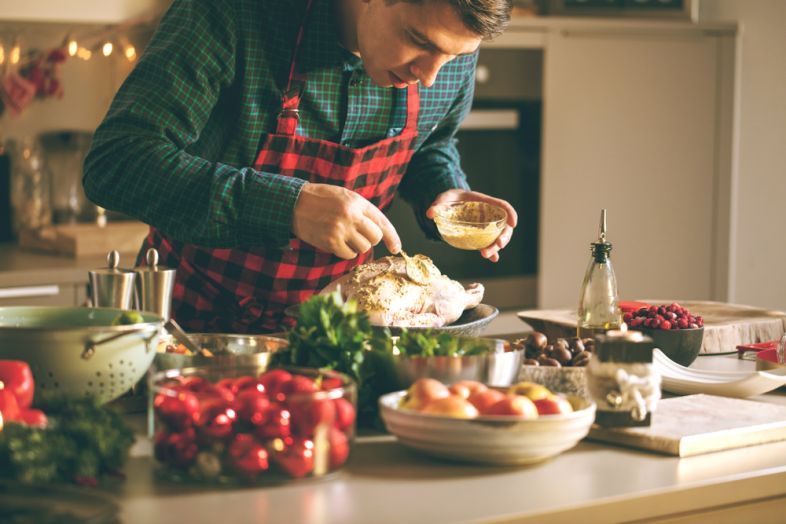 Turkey day is just around the corner and you probably have better things to do than to run financial errands. In fact, you might not be able to get anything done that day.
From government offices to private businesses to the stock market, many entities will be closed for Thanksgiving. After all, it is a federal holiday.
So, will be banks be open?
Open or Not: Chase, Bank of America and Other Big Banks
Banks are closed on Thanksgiving Day.
We've contacted each of the top 10 U.S. banks to confirm whether branches will be open or not so that you're not surprised when you get to the bank and it's closed.
Thanksgiving Day Holiday Bank Hours
As you might have expected, every single one of the big banks will be closed on Thanksgiving.
You can expect smaller, local banks to be closed as well.
TD Bank, which calls itself "America's Most Convenient Bank," has built a reputation for being the big bank that remains open for business on many federal U.S. holidays. However, TD Bank will be closed on Thanksgiving as it is one of the major U.S. federal holidays.
Also, in previous years, PNC Bank was known for operating limited hours (usually open until around noon) at branches that were shared with supermarkets. But, PNC Bank said that these supermarket branches will be closed for Thanksgiving.
Maybe the banks are getting with the trend that Thanksgiving should be a day for employees to relax and enjoy some time with family.
That seems to be the case for many retailers that have opted not to start Black Friday early by opening on Thanksgiving Day.
How You Can Still 'Bank'
Knowing that banks will be closed for the holiday, you should get a head start on any financial chores that need to be completed.
What you might not have known is that many bank transactions (e.g, fund transfers) won't start processing until the next business day, which would be the day after Thanksgiving.
Don't be late on your bills or any other financial responsibilities by taking care of these tasks by Wednesday.
If you want to make deposits and cash withdrawals, remember that ATMs will still be there to help you -- this is when a large ATM network from the likes of a Bank of America or Chase comes in handy.
Again, check deposits won't start clearing until the next business day.
Tip: Your mobile banking app may allow you to deposit endorsed checks using the camera on your smartphone.
Meanwhile, if you just need to review your accounts, just go through online or mobile banking.
Are Banks Open on Black Friday?
Black Friday, the day immediately following Thanksgiving, is often a day off for many Americans as well.
The morning after the big feast, shoppers wake up early for the hunt for the best deals and discounts.
Many would think it is a holiday.
However:
Black Friday is not a federal holiday.
Therefore, banks are open on Black Friday during normal weekday business hours. 
Are Banks Open on Cyber Monday?
Like Black Friday, Cyber Monday is not a federal holiday--it is just a shopping event held by the retail industry.
So, banks are open for normal business on Cyber Monday as well.
Hopefully, you'll be enjoying Thanksgiving with family gatherings or, if you're a shopper who can't resist a good deal, safely right outside your favorite store to be the first to snag those elusive Black Friday deals.
Have a Happy Thanksgiving!