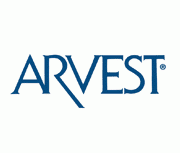 Arvest Bank Locations in Your Area
Arvest Bank has 272 branches in their region. This traditional brick and mortar bank is an established bank that has presence across at least one state, and most likely uses an ATM network, but we are not aware of it.
We found bank branches & ATMs within miles of . Here are the nearest locations:
We found bank branches & ATMs within miles of . Here are the nearest locations:
We could not find
Make sure your search is spelled correctly.
Try adding a city, state, or zip code.
Learn more about Arvest Bank
Arvest Bank was established December 1870. That's more than 100 years ago! It holds assets of 17 billion US dollars. This is considered a large bank that most likely serves a large portion of their region. A point to consider when choosing a bank is it's health. This bank appears to be healthy. It has a texas ratio of 10%. Lower is better!
Looking for an alternative to Arvest Bank?
If you're looking for higher interest rates and lower fees, but are willing to give up the "walk-in" experience of a local branch, you may want to browse our curated selection of best online banks.
Arvest Bank Branches Customer Reviews
Reviewed By Bsims00

Jan 14, 2017

I have accounts at three different banks and I have to say I love Arvest the most. They have a helpful and friendly staff. Great hours and low banking fees. Love that you can make a deposit in the ATM until 8 pm and it post that night. This is convenient for my construction company.

Thank you for your feedback

Is this review helpful?

Reviewed By SmallBizMom

Jan 9, 2017

Beware, something not right is going on with Arvest Bank. In Nov I get a phone call telling me I can no longer use the deposit slips that came with my checks, the routing number has changed for making a deposit but not the routing number on the checks, strange. They will send in new deposit slips, a month later a nasty letter comes stating I must stop using my deposit slips or pay penalties, FYI I have not made any deposits still waiting for new slips. Also we have a second checking account for a small business when ask why this account was not affected and needed new deposit slips I was told they don't know, WHAT?
Did you know they no longer send saving account statements, never got a single statement for 2016. Said I had to check on line but guess what the account does not show on line and never has, when asked for the total amount in the account it was smaller then the last statement, was told there are new penalties to saving accounts if you don't make monthly deposit, since when. Closed the savings account out last week, and we are looking for a new bank, Arvest is bad news.

Thank you for your feedback

Is this review helpful?

Reviewed By kcs

Dec 29, 2016

I normally don't write negative reviews but this company is by far the worst that I have ever dealt with. Recently my mortgage was increased by about $200 a month. I have my mortgage set up on automatic bill pay and for some reason the bill pay sent the old amount one month. I caught it and sent the additional funds within a couple days. This lovely company sent both payments back to me in two different paper checks because they were consider partial payments even though the two payments totaled the correct amount. I have been going back and forth with them for months about this error and they offer nothing accept you didn't make a payment! I did make my payment but they didn't like the manner in which it came. I look forward to refinancing with another company to move away from Arvest!

Thank you for your feedback

Is this review helpful?