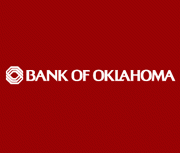 Bank of Oklahoma Locations in Your Area
Bank of Oklahoma has 133 branches in their region. This traditional brick and mortar bank is an established bank that has presence across at least one state, and most likely has ATM locations.
We found bank branches & ATMs within miles of . Here are the nearest locations:
We found bank branches & ATMs within miles of . Here are the nearest locations:
We could not find
Make sure your search is spelled correctly.
Try adding a city, state, or zip code.
Learn more about Bank of Oklahoma
Bank of Oklahoma was established February 1910. That's more than 100 years ago! It holds assets of 32.8 billion US dollars. This is considered a large bank that most likely serves a large portion of their region. A point to consider when choosing a bank is it's health. This bank appears to be healthy. It has a texas ratio of 9%. Lower is better!
Looking for an alternative to Bank of Oklahoma?
If you're looking for higher interest rates and lower fees, but are willing to give up the "walk-in" experience of a local branch, you may want to browse our curated selection of best online banks.
Bank of Oklahoma Branches Customer Reviews
Reviewed By SherriFinch

Jul 31, 2017

We have banked at BOK for years and my husband thinks it is too much of a hassle to change. But their customer service is the worse. I will not step foot in another BOK and I will warn whoever I can to avoid being treated like a second class citizen when they are sitting on hundreds of thousands of our money. What a joke, any good rating probably comes from someone internal, because they have consistently been the worse bank ever to deal with. We have commercial accounts, investment accounts and personal accounts, but the way I was just treated you would think I have insuffienct funds or something.

Thank you for your feedback

Is this review helpful?

Reviewed By MoneyMan31

Feb 14, 2017

My company has used Bank of Oklahoma for years. However for about the last 6-8 months there seems to have been a change in how they process cash deposits from business customers. Even though our several locations throughout the Tulsa metro area make the deposits in a timely manner, often they are not posted to our account for a day or two because rather than have them counted and posted at the branch, they get sent to some cash vault location and counted and posted when they want to get around to it. Mind you, these are all cash deposits, No checks at all. So just imagine taking your deposits to the bank on a Monday morning and expecting that CASH to hit your account that day only to have it not post for another one or two days after. It's extremely frustrating! Some of the branches are usually good. But more and more of them seem to be getting lazy and just sending them off to the vault so the problem is getting worse. And when you ask a branch manager while holding what is supposed to be a validated deposit slip why it hasn't hit your account you just get shrugs and told it was sent to the vault. SAY AWAY! FIND ANOTHER BANK TO DO BUSINESS WITH! Unless you don't mind if they deny you the cash you have proof they received from you.

Thank you for your feedback

Is this review helpful?

Reviewed By ogrady

Jan 31, 2017

Was recently exploring credit options and discovered I had a negative entry from BOK on my credit report that will last 12 months. Turns out I had 1 late mortgage payment when I went into two months of in-patient medical care and was depending on my daughter to keep the bills paid until I returned home. Well she missed one which was made right soon thereafter and all payments were made on time before this one month and ever since. Did not find out until I returned home and found I had received an inquiry from them but was not worried since we were back on schedule. Had this mortgage since 2011. Have another with BOK since 2003. Paid on time every time. Have had checking and sometimes savings with BOK for over two decades. Called today to inquire and they said there was nothing BOK would do unless BOK had done something wrong. They said I could dispute with the credit agency but BOK would likely not correct anything even then. But BOK did do something wrong. They treated a long-time customer like crap! For one late payment when I was in a bad spot. What kind of customer care or service is that? Have always been dealt with fairly by BOK and enjoyed doing business with them, but this incident has me looking for other service providers if it is not rectified. I know I am not a million dollar customer or anything, but BOK likely needs millions of customers like me. To damage the stellar credit of a long time customer over one late payment over many years is ridiculous!

Thank you for your feedback

Is this review helpful?