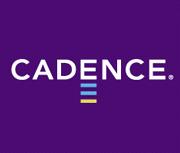 Cadence Bank Locations in Your Area
Cadence Bank has 69 branches in their region. This traditional brick and mortar bank is a growing regional bank that can provide for many more customers, and most likely has ATM locations.
We found bank branches & ATMs within miles of . Here are the nearest locations:
We found bank branches & ATMs within miles of . Here are the nearest locations:
We could not find
Make sure your search is spelled correctly.
Try adding a city, state, or zip code.
Learn more about Cadence Bank
Cadence Bank was established April 1887. That's more than 100 years ago! It holds assets of 9.7 billion US dollars. That makes it a regional bank that most likely covers their local population well. A point to consider when choosing a bank is it's health. This bank appears to be healthy. It has a texas ratio of 18%. Lower is better!
Looking for an alternative to Cadence Bank?
If you're looking for higher interest rates and lower fees, but are willing to give up the "walk-in" experience of a local branch, you may want to browse our curated selection of best online banks.
Cadence Bank Branches Customer Reviews
Reviewed By tntrnguyen

May 9, 2017

One of the worst loan officer/mortgage originator I worked with. I called and asked for update and he being rude and unprofessional. Told me not to ask him for update. We're working with our client and owe them an update and make sure file is good and on schedule for closing. I worked with 20-40 files per month and this is the first and the worst I've seen.

Definitely not wanting to work with someone like him again.

Thank you for your feedback

Is this review helpful?

Reviewed By pcoutlee

Feb 21, 2017

I opened a checking account with Cadence Bank back in November of 2016. I hadn't gotten my SS Deposit Transferred to this acct to this day. I wrote a check to a company which bounced, and I was charged $35 in my acct. When I got paid I went into the bank and the check that was being returned was in there, so I made a deposit to pay for the check and for the $30.00 fee this company uses for returned checks. Now here it is Feb, 2017 and that SPECIFIC CHECK IN GENERAL'S FEE has been going in and out of my acct giving me a $35 charge. I called corporate to this service and they said "NO, That fee for that check was paid, you owe us a zero balance. ( This company is sending me a certified letter this week showing. The woman at this corporate for fees told me that the bank is letting this go through, not them ) I went back to the back and told them, the company is verifying that the $30 fee is PAID IN FULL. The Banks' Checking Account person came out of her office to the front where I was discussing this matter and had my print out in her hand..She got a tone with me and stated" This check service company will change that number and keep running it..I thought WTH!!..So I then go home, call this corporate again about this FEE to the place of business that I wrote the check and paid IN FULL...They still stated...NO IT"S PAID... So I go back to the bank and told them once again....The Checking acct person told me.." You need to close this account and open a new one"...WTH>...Is this bank using my acct as extra income for them???..She ( the checking acct woman) Told me that the Branch Manager from this store, where I wrote the check ( which has been paid) was in their bank, and she talked to her about this..(((( I'M SORRY THAT WAS MY PRIVACY..THERE IS A PRIVATE POLICY ACT!!!..HOW DARE HER...Therefore, I have now gotten an Attorney and will pursue this to the end!!..DO NOT OPEN ANY ACCOUNT WITH THEM AT ALL!!!!!!!...FRAUD should be their name!!

Thank you for your feedback

Is this review helpful?

Reviewed By Laticia

Jan 22, 2016

Very poor.
Manager always talking on phone with her family in her regional language may be Pakistani.
Very slow and poor staff.
Always absent people office was always empty.

Thank you for your feedback

Is this review helpful?