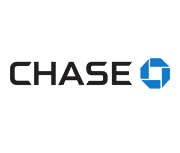 Chase Locations in Your Area
Chase Bank has 5,655 branches and 13,284 ATMs nationally across the country. This traditional brick and mortar bank is a national bank that serves the entire country, and has a growing number of ATM locations in select regions.
We found bank branches & ATMs within miles of . Here are the nearest locations:
We found bank branches & ATMs within miles of . Here are the nearest locations:
We could not find
Make sure your search is spelled correctly.
Try adding a city, state, or zip code.
Learn more about Chase
Chase Bank was established December 1823. That's more than 150 years ago! It holds assets of 2.08 trillion US dollars. That makes it a very large bank. The biggest of the national banks. A point to consider when choosing a bank is it's health. This bank appears to be healthy. It has a texas ratio of 6%. Lower is better!
Looking for an alternative to Chase?
If you're looking for higher interest rates and lower fees, but are willing to give up the "walk-in" experience of a local branch, you may want to browse our curated selection of best online banks.
Chase Branches Customer Reviews
Reviewed By silverio2006

May 18, 2017

If you have other choices don't bank with Chase they are terrible customer service call go overseas I believed it goes to Philippine's because of their accents they don't care about your concerns they will talk to you with a stone face they will find any reason to disapprove your fraudulent claim when your not even at fault and have proof. I'm closing the account and never again be a customer Chase Sucks!! balls I'm going back to Navy Federal credit union where customer service is great and call centers are in the U.S

Thank you for your feedback

Is this review helpful?

Reviewed By Bistropazzo

May 10, 2017

This branch, I guess all other Chase branches takes your money and makes you chase it.
I opened a business and a personal account. They referred me to Paymentech for credit card processing. Paymentech promised me a programmed machine for $355. Got it 11 days later
not programmed to our needs. Spent 7 hours talking to the tech people over the weekend. Unplugged it after 3 days and went back to Citi and First Data. They took the $355 out of my account. Tried to get my money from the branch. No help. Called the sales person no help for two weeks now. Still waiting. The manager at the branch wont help either. Chase Paymentech is their own company. Bad service all around. Take the money and run. The guy who signed me up won't even return my phone calls. The service ended after I signed the papers. Stay away.
You will regret it.

Thank you for your feedback

Is this review helpful?

Reviewed By richpets

Apr 25, 2017

I recently moved my accounts over from Bank Of America because of their horrible customer service. I heard a lot of good things about Chase and decided to do it, what could I lose. I went into their branch in Valrico and was greeted by a banker names Rocky. He sat me at his desk and went over all of their products with me to see what best fit me. He was great! Answered every question I had. Towards the end of the process, the manager came over and introduced himself to me. Very nice guy, he wanted to ensure everything went well and if I had any questions. He was very down to earth and gave me his card just in case I ever needed anything and Rocky wasn't available. They have great memory, its like they have known me for years, they make me feel like family every time I go in.

Thank you for your feedback

Is this review helpful?