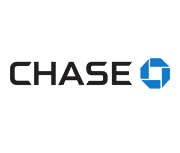 Chase Locations in Your Area
Chase Bank has 5,655 branches and 13,284 ATMs nationally across the country. This traditional brick and mortar bank is a national bank that serves the entire country, and has a growing number of ATM locations in select regions.
We found bank branches & ATMs within miles of . Here are the nearest locations:
We found bank branches & ATMs within miles of . Here are the nearest locations:
We could not find
Make sure your search is spelled correctly.
Try adding a city, state, or zip code.
Learn more about Chase
Chase Bank was established December 1823. That's more than 150 years ago! It holds assets of 2.14 trillion US dollars. That makes it a very large bank. The biggest of the national banks. A point to consider when choosing a bank is it's health. This bank appears to be healthy. It has a texas ratio of 6%. Lower is better!
Looking for an alternative to Chase?
If you're looking for higher interest rates and lower fees, but are willing to give up the "walk-in" experience of a local branch, you may want to browse our curated selection of best online banks.
Chase Branches Customer Reviews
Reviewed By Keisha

Jul 19, 2017

Monday 17th July 2017 I went into the chase Bank on 891 Utica Avenue Brooklyn NY, to pay my credit card bill and to make a withdrawal of $2000.00 when i entered the branch i was greeted by a beautiful young lady and i look at her name tag and her name is Murella Peters and she ask me what i will like to do today if its payments, withdraw, transfers and deposit she can help me at the ATM and i told her yes i will like her to show me how to use the ATM and we both walk across to the ATM and she showed me how to insert my chase debit card and when i entered the card the screen was asking for my pin numbers and when i was finish entering my pin numbers Murella Peters showed me how to select payment and while we were doing the credit card payment she ask me how is your day going so far i told her my day is going great and i told her keep up the Excellent Customer Service she is doing a excellent job. and when she finish showing me how to do the credit card payments. she showed me how to do the withdraw from my account and while we were doing it the screen was asking me to choose bills and she showed me how to choose my bills and it give the options and when i were finish selecting the bills the screen said get cash and she told me select get cash and when i was finish getting my cash the screen was asking are u finish NO or YES and i selected yes i am finish then i selected yes print receipt then my receipt printed and i told her thank you Murella Peters for your excellent customer service and keep up the excellent work she is doing a wonderful job for chase and she deserve a promotion Excellent Customer Service.

Thank you for your feedback

Is this review helpful?

Reviewed By xser1

Jul 18, 2017

Hi Everyone,

I am here to share my recent experience with Chase.

I'm a freelance web designer and in this instance, a client wrote me a check with insufficient fund in her bank account. I learned that the check bounced after I deposited into my Chase account and was hit with a $12 returned check fee. However, to my surprise, I found that I was charged with 5 different $12 fees. It was as if I tried to deposit the check 5 separate times.

I went to my local Chase branch at Woodside, Queens and spoke with a customer representative to clear the issue and get refund for the other 4 $12 charges. The rep, while polite, was a bit clueless and insisted that I deposited the check multiple times based on records on her computer. I went about explaining the situation to her for 20 minutes with no luck and finally asked to speak to her supervisor. Now, here is where it gets ugly. The branch manager, Fazeila Mahadeo, was rude and aggressive. She began by telling me that I already wasted 20 minutes of her employees time. She then said that they have to go by whatever is in the system and that there is nothing she can do. I ask her to open a case to look into this matter and she refused. She ended the conversation suggesting me to get a lawyer if I want to pursue this matter further. The whole time she was insinuating that I was lying. Needless to say, I was extremely frustrated by Mrs. Mahadeo behavior.

The following day, I went to the Chase branch near my office on 47th and Park. I sat down with a rep from Chase Private Client. I explained the situation and he worked with me to understand the issue. He placed a call to back office and after 30 minutes of investigation, he was able to resolve the issue. Apparently, there is a rule somewhere in the system that will automatically try to re-deposit a check under certain conditions. This is what caused the multiple re-deposit attempts and the multiple bounced check fee. While the fault ultimately lies with Chase, I was pleased with the service and professionalism I received at this branch.

I filed a complaint to Chase on Fazeila Mahadeo. Chase said they will call me back and investigate the matter. Its been a little over a week and I haven't got the call back.

Thank you for your feedback

Is this review helpful?

Reviewed By Mj1gaynor

Jul 17, 2017

I received a letter in the mail indicating my application for a credit card was denied. I never applied for a credit card so I looked for a phone number to call in the letter. There was no phone number!

I then called chase and was transferred 4 times. I had a reference number that no one at chase could help with. I have been on the phone for 40 minutes and have been put on hold for another 10 minutes.

It has been a very poor experience . Ivan disappointed with the response from chase regarding a fraudulent letter.

Very disappointing!

Thank you for your feedback

Is this review helpful?