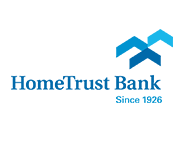 Hometrust Bank Locations in Your Area
Hometrust Bank has 41 branches in their local area. This traditional brick and mortar bank is a growing regional bank that can provide for many more customers, and most likely has ATM locations.
We found bank branches & ATMs within miles of . Here are the nearest locations:
We found bank branches & ATMs within miles of . Here are the nearest locations:
We could not find
Make sure your search is spelled correctly.
Try adding a city, state, or zip code.
Learn more about Hometrust Bank
Hometrust Bank was established December 1925. That's more than 50 years ago! It holds assets of 3.15 billion US dollars. That makes it a regional bank that most likely covers their local population well. A point to consider when choosing a bank is it's health. This bank appears to be healthy. It has a texas ratio of 8%. Lower is better!
Looking for an alternative to Hometrust Bank?
If you're looking for higher interest rates and lower fees, but are willing to give up the "walk-in" experience of a local branch, you may want to browse our curated selection of best online banks.
Hometrust Bank Branches Customer Reviews
Reviewed By Ramidios L.

Oct 19, 2013

No capacity to navigate problems outside of business hours. If your debit card is giving you a problem on a Saturday you'd better hope you have back-up until Monday. If you call one of the branches that have limited Saturday hours they say, "We're sorry, there's no one from the back until Monday." Also a poor online site with perennial problems in trying to set-up auto draft payments. This bank just cannot offer what the national banks can. I've given them a try for a year but the disappointment continues - now it's time to cut our ties.

Thank you for your feedback

Is this review helpful?