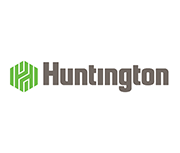 Huntington Locations in Your Area
Huntington Bank has 1,105 branches nationally across the country. This traditional brick and mortar bank is a large bank that services an entire region in the country, and has ATM locations, but we are not currently tracking them.
We found bank branches & ATMs within miles of . Here are the nearest locations:
We found bank branches & ATMs within miles of . Here are the nearest locations:
We could not find
Make sure your search is spelled correctly.
Try adding a city, state, or zip code.
Learn more about Huntington
Huntington Bank was established January 1866. That's more than 150 years ago! It holds assets of 99.9 billion US dollars. This is considered a large bank that most likely serves a large portion of their region. A point to consider when choosing a bank is it's health. This bank appears to be healthy. It has a texas ratio of 6%. Lower is better!
Looking for an alternative to Huntington?
If you're looking for higher interest rates and lower fees, but are willing to give up the "walk-in" experience of a local branch, you may want to browse our curated selection of best online banks.
Huntington Branches Customer Reviews
Reviewed By ashtme

Aug 10, 2017

On multiple occasions I have tried to reach their business customer service. The usual hold time is 30 minutes. They give you the option that they will call back, guess what, they dont call back. Now after holding for 30 minutes (having dialed business direct phone # & entered your EIN), representative will come online, who will say you got connected to their personal side, so they will transfer you to business side, and another 30 minutes hold.
Try it yourself (1-800-480-2001) & stay away from this bull shit service.

Thank you for your feedback

Is this review helpful?

Reviewed By JayR

Aug 10, 2017

Never Bank Here, worst Bank I've ever used!

They couldn't care less about there customers. I started using them over a year ago because we moved to a new city that didn't have Wells Fargo and needed a local bank to deposit a check now and again that I couldn't through my Wells Fargo App.

I should have read the reviews before I joined but they seemed like a good bank on first impressions. Turns out any time I deposited a check over $500 they would put it on hold, I've never had that happen at Wells Fargo more than the usual 1-2 business days which isn't a hold just how long it takes some banks to process. 99% of checks I deposit at WF are available the next business day so when I started depositing large checks at Huntington the holds got longer up to and over 10 business days, when there app and email notification states the hold will only be 2-5 business days.

When I called customer service and asked why it's on hold and why so long, they B.S. me saying oh all banks put checks on hold like this to make sure the funds are available from the check origination bank, when the bank the check comes from is literally down the street from them. I can understands a hold for a couple days but not when it's 2 weeks. When I read the reviews on consumer reports, turns out they put larger amounts on hold to they can earn interest off of them for themselves( also they had a very low rating).

Meanwhile I can't pay my rent or bills because there holding my hard earned money hostage so they can make a buck. WTF. Needless to say when my funds are available I will be withdrawing all funds and closeing the account immediately.

Thank you for your feedback

Is this review helpful?

Reviewed By Chevelle66

Aug 4, 2017

Huntington Bank Charges interest (13.99%) on their voice Card even if you pay off the Balance. If you charge an item after the cut off date they will hit you with interest charge. I will be cancelling my account soon. They rip you off every chance they get.

Thank you for your feedback

Is this review helpful?