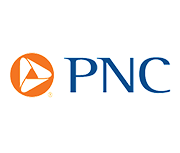 PNC Bank Locations in Your Area
PNC Bank has 2,571 branches nationally across the country. This traditional brick and mortar bank is a large bank that services an entire region in the country, and has ATM locations, but we are not currently tracking them.
We found bank branches & ATMs within miles of . Here are the nearest locations:
We found bank branches & ATMs within miles of . Here are the nearest locations:
We could not find
Make sure your search is spelled correctly.
Try adding a city, state, or zip code.
Learn more about PNC Bank
PNC Bank was established December 1803. That's more than 200 years ago! It holds assets of 360 billion US dollars. This is considered a large national bank that most likely serves a large portion of the country. A point to consider when choosing a bank is it's health. This bank appears to be healthy. It has a texas ratio of 9%. Lower is better!
Looking for an alternative to PNC Bank?
If you're looking for higher interest rates and lower fees, but are willing to give up the "walk-in" experience of a local branch, you may want to browse our curated selection of best online banks.
PNC Bank Branches Customer Reviews
Reviewed By charlesqc13

Aug 18, 2017

I have dealt with PNC bank for several years since I applied for a credit card intro offer they had. I have used the credit card frequently for the rewards that result from usage. I reap the rewards but usually pay off the balance monthly. So maybe they dont like me as a customer. However, they sent me an offer for a very attractive balance payoff situation which enabled me to clear 2 cards on which the 0% interest offer was expiring. I gladly paid the 2% fee, submitted the info for the payoffs online on July 6, and considered it done. They processed 1 properly. The other one they messed up 2 times.once before I called them and once after I called them. During my call, they guaranteed they would correct the mistake they made. Instead, they repeated the same mistake. I went to a branch on August 10 and spoke to a lady about my problem. She was gracious enough to get involved by placing a call to their headquarters. Finally today, August 18, the payment to clear my other card was made. While speaking with the lady at the branch I told her to forget the whole transaction. She told me I would pay a fine for cancellation. I told her I felt it was ridiculous that I should pay a fine for their incompetence. In addition, I paid $60 in fees for not paying off the other card as planned before the expiration. I decided to try to get it right for the 3rd time. It finally worked!

I have the interest-free loan until September, 2018. I have already cut up my card so that I dont use it by mistake. I have dealt with banks for 60 yrs.. And never experienced this level of incompetence. From the reviews I see that I am not alone. I was also told by the associate at the branch that someone from the bank would be reaching out to me to make sure Im a satisfied customer. Its been 8 days and hasnt happened yet. At my age, I dont even buy green bananas. So Im giving up on the wait for their kumbaya. I just will not deal with them anymore.

Thank you for your feedback

Is this review helpful?

Reviewed By mikeindublin

Aug 18, 2017

I recently used the atm at my local PNC branch. I used the "balance inquiry" feature. It told me my balance was one thing so I deposited the correct funds for an upcoming transaction only to find out later when the overdraft letter came it was another. I called, complained and got no where. I don't understand how their ONLINE atm can have the incorrect balance and then still stand by their overdraft fee. I kept the receipt of my balance inquiry that states what it said at the time was my balance. I'm guessing class action down the road. In short be leery of what their atms say.

Thank you for your feedback

Is this review helpful?

Reviewed By tasheaking

Aug 18, 2017

I filed a dispute for a payment on 7/27/2017. The total charge was $195. I requested to dispute $125 of it however, PNC filed the dispute incorrectly and disputed the entire $195. This was the first issue. I was given a $195 provisional credit while the dispute was investigated. On 7/30/2017 I no longer needed the charge disputed because I was able to get in contact with the merchant and everything was taken care of. I called to cancel the dispute and was under the impression that it was taken care of. It was never cancelled. On 8/15/2017 I check my account with the merchant and see that $195 was reversed. This caused me to incur a $75 fee. I immediately called PNC and was told that the dispute was never cancelled and that the dispute was filed incorrectly. They told me that they will cancel the dispute and everything would be reversed and that they will also reverse the $195 provisional credit from my account in 5 business days. They also filed a complaint in my behalf due to the error and negligence on their part, causing me to incur a $75 fee. The next issue occurred the following day. I was just told that the $195 provisional credit would be taken from my account in 5 business days. But THEY TOOK IT THE VERY NEXT DAY! This REALLY frustrated me. All the while I have been checking with the merchant to see if they had received the payment back since it was reversed. They still had not. 8/18/2015, 3 business days after the dispute had FINALLY been cancelled I see that the merchant STILL had not received payment. This outraged me because PNC wasted no time reversing the $195 credit from my account, yet is taking their precious time rectifying their own mistake. I call PNC and basically asked them "if the merchant does not have the $195 and I don't have the $195 then where is my money????" At this point I need to know why this still has not been taken care of. Mind you, this is a deposit for an apartment so it is a time sensitive issue. The representative I spoke with tells me that they do not show that the merchant reversed the $195 and that they do not have it either. So the merchant does not have it and now they claim they do not have it either and I surely don't have it and I don't even have the provisional credit that was provided. So in all I am out $270 because of PNC's mistake and they act as if they do not even care to rectify the issue. I am HIGHLY upset. This has caused so many issues. I have been a PNC customer for 6 years and as soon as this issue is taken care of I will be taking every penny out of my account and I will be closing my account with them. PNC used to be a great company but they have really gone downhill in service as well as in their customer service. PNC has lost a loyal customer. This has been reported to the BBB as well.

Thank you for your feedback

Is this review helpful?