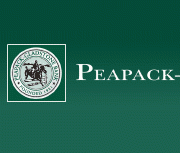 Peapack-gladstone Bank Locations in Your Area
Peapack-gladstone Bank has 20 branches in their local area. This traditional brick and mortar bank is a growing regional bank that can provide for many more customers, and most likely has ATM locations.
We found bank branches & ATMs within miles of . Here are the nearest locations:
We found bank branches & ATMs within miles of . Here are the nearest locations:
We could not find
Make sure your search is spelled correctly.
Try adding a city, state, or zip code.
Learn more about Peapack-gladstone Bank
Peapack-gladstone Bank was established September 1921. That's more than 50 years ago! It holds assets of 3.95 billion US dollars. That makes it a regional bank that most likely covers their local population well. A point to consider when choosing a bank is it's health. This bank appears to be healthy. It has a texas ratio of 3%. Lower is better!
Looking for an alternative to Peapack-gladstone Bank?
If you're looking for higher interest rates and lower fees, but are willing to give up the "walk-in" experience of a local branch, you may want to browse our curated selection of best online banks.
Peapack-gladstone Bank Branches Customer Reviews
Reviewed By kmillz

May 6, 2016

This is the shittiest bank I have ever had the pleasure of banking with. While on vacation in Colorado I discovered I could not withdrawal cash. They decided to close my account. Why did they close my account you ask? Well it turns out they decided it was against the rules to buy bitcoin. While discussing with one of the bank employees this new found information, they suggested ways to work around this issue. I decided to buy bitcoin anyway, since they recommended effective ways to do it. I bought bitcoin. Only to find they closed my account while I was on vacation. They did not allow me to take any money out. I was forced to pick up my balance (which was over 20,000). I then decided to bank with Chase. A national bank. I earned $300 just for changing bank accounts. If anyone thinks it's a good idea to bank with peapack gladstone I would love to hear why. I found it to be one of the worst experiences of my miserable life.

Thank you for your feedback

Is this review helpful?

Reviewed By Tom

Oct 6, 2014

Has Peapack Gladstone lost their minds, i have had a personal checking account with peapack gladstone bank for the past 10 years. Last month i got charged $10. 00 on my free checking account. When i called they said they changed their policy on offering free checking accounts. No mater what level of relationship you have with the bank. If you don't maintain $3000. 00 in a checking account you get wacked.

No over all relationship, no senior checking, no long term relationship, etc. I have different relationship levels with chase, santander, sun national, pnc, bankamerica, none of which charge a fee for my checking accounts. Most have larger foot prints area wise that peapack gladstone with branches across the us. Some even refund the fee that other banks charge for using their atm's. Not a very bright policy for a small local bank.

Thank you for your feedback

Is this review helpful?