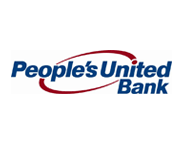 Peoples United Bank Locations in Your Area
Peoples United Bank has 407 branches in their region. This traditional brick and mortar bank is an established bank that has presence across at least one state, and most likely uses an ATM network, but we are not aware of it.
We found bank branches & ATMs within miles of . Here are the nearest locations:
We found bank branches & ATMs within miles of . Here are the nearest locations:
We could not find
Make sure your search is spelled correctly.
Try adding a city, state, or zip code.
Learn more about Peoples United Bank
Peoples United Bank was established July 1988. It holds assets of 40 billion US dollars. This is considered a large bank that most likely serves a large portion of their region. A point to consider when choosing a bank is it's health. This bank appears to be healthy. It has a texas ratio of 6%. Lower is better!
Looking for an alternative to Peoples United Bank?
If you're looking for higher interest rates and lower fees, but are willing to give up the "walk-in" experience of a local branch, you may want to browse our curated selection of best online banks.
Peoples United Bank Branches Customer Reviews
Reviewed By NotLaughing

May 12, 2017

I feel as if People's has been trying to dissuade customers from processing transactions via their tellers for a few years now. My husband and I have been banking with People's for almost 40 years and we do our banking once a week at the Stop and Shop branch for convenience (we both work full time and have a minimum hour one-way commute home). I have been informed on several occasions that I have too many transactions and today the young male teller informed me (with disgust) that he has to wait on me every week lately. The branch manager who previously worked at this branch as a teller heard him say that to me and completely ignored it. She used to make snarky comments to me as a teller and does not acknowledge me at all now that she is at management level. We still have a sizable amount of money in their bank and have exclusively used their credit card and loan services throughout the years.

I am offended that People's employees feel that they can outright insult me on a regular basis. There are several wonderful female tellers that I have had the pleasure to do business with over the years and they are the only reason that I have not switched banks.

If I am forced to convert to on line banking, I will have ZERO loyalty to Peoples.

Last time I checked, tellers wait on live customers. No customers, no job.

Food for thought.....

Thank you for your feedback

Is this review helpful?

Reviewed By LQuitadamo

Nov 30, 2016

This is the absolute WORST bank to deal with!!!! Because of issues with them, we closed four checking and one savings account. Looking online, there was a $10.00 charge for one of the accounts we closed. Turns out when I called customer service, it wasn't noted that this account was closed!!! Then waiting to close my 16 year old son's checking account, someone used his account number to order checks. Customer service said they couldn't take care of that and we would have to go into a branch. We did and the manager wouldn't believe that we hadn't ordered these checks online. When opening this account we said we didn't WANT checks and to note that on the account. Had to threaten to call my lawyer before they agreed to refund the $49.49 for the checks we didn't order. Then they transferred $10.00 to the account that was closed for the service charge for the month they claimed we missed in the timeframe we closed it!!! I am so glad that we are out of this bank!!!! The customer service SUCKS and they pull $$$$ out of accounts for their so called "service charges" . I have gone to DCU where we have NO problem and unlimited number of transfers between accounts with NO service charge!!!!!!

Thank you for your feedback

Is this review helpful?

Reviewed By Pschindler

Aug 6, 2016

Love this branch, will go out of my way to come to this one even if I pass others on the way. Best staff ever here.

Thank you for your feedback

Is this review helpful?