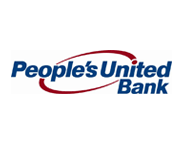 Peoples United Bank Locations in Your Area
Peoples United Bank has 416 branches in their region. This traditional brick and mortar bank is an established bank that has presence across at least one state, and most likely uses an ATM network, but we are not aware of it.
We found bank branches & ATMs within miles of . Here are the nearest locations:
We found bank branches & ATMs within miles of . Here are the nearest locations:
We could not find
Make sure your search is spelled correctly.
Try adding a city, state, or zip code.
Learn more about Peoples United Bank
Peoples United Bank was established July 1988. It holds assets of 40.3 billion US dollars. This is considered a large bank that most likely serves a large portion of their region. A point to consider when choosing a bank is it's health. This bank appears to be healthy. It has a texas ratio of 6%. Lower is better!
Looking for an alternative to Peoples United Bank?
If you're looking for higher interest rates and lower fees, but are willing to give up the "walk-in" experience of a local branch, you may want to browse our curated selection of best online banks.
Peoples United Bank Branches Customer Reviews
Reviewed By LQuitadamo

Nov 30, 2016

This is the absolute WORST bank to deal with!!!! Because of issues with them, we closed four checking and one savings account. Looking online, there was a $10.00 charge for one of the accounts we closed. Turns out when I called customer service, it wasn't noted that this account was closed!!! Then waiting to close my 16 year old son's checking account, someone used his account number to order checks. Customer service said they couldn't take care of that and we would have to go into a branch. We did and the manager wouldn't believe that we hadn't ordered these checks online. When opening this account we said we didn't WANT checks and to note that on the account. Had to threaten to call my lawyer before they agreed to refund the $49.49 for the checks we didn't order. Then they transferred $10.00 to the account that was closed for the service charge for the month they claimed we missed in the timeframe we closed it!!! I am so glad that we are out of this bank!!!! The customer service SUCKS and they pull $$$$ out of accounts for their so called "service charges" . I have gone to DCU where we have NO problem and unlimited number of transfers between accounts with NO service charge!!!!!!

Thank you for your feedback

Is this review helpful?

Reviewed By Pschindler

Aug 6, 2016

Love this branch, will go out of my way to come to this one even if I pass others on the way. Best staff ever here.

Thank you for your feedback

Is this review helpful?

Reviewed By Libby

Jul 14, 2016

We are very responsible and always have made extra payments to pay our loan off early. Well when I called to get help from them to see why my flood Ins. doubled. Everyone I talked to said you are right that shouldn't have have jumped that high. But no one grab the ball and wanted to help me. They sent me from department to department a day long . And the lady that handles escrow , mrs TII Swisher told me if I had anymore problems to give her a call back . so I did and of course she did not call me back. After being a loyal customer never late on payment and paying extra payment . You think they would try to get to the bottom of my problem. All's I can say is BEWARE of this company !!!!!!!!!! After they get your loan you are on your own !!!!! I will never use them again for anything . Very bad company to keep passing the buck to other departments ! And not willing to help resolve issue you are having. So I will no longer be a customer and im take my loan out of there hands . Shame on them all for passing the buck. I hope you heed my warning , and think twice before getting a home loan with them . Sorry they more caring about there customers . Shameful

Thank you for your feedback

Is this review helpful?