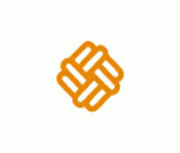 The Mechanics Bank Locations in Your Area
The Mechanics Bank has 35 branches in their local area. This traditional brick and mortar bank is a growing regional bank that can provide for many more customers, and most likely has ATM locations.
We found bank branches & ATMs within miles of . Here are the nearest locations:
We found bank branches & ATMs within miles of . Here are the nearest locations:
We could not find
Make sure your search is spelled correctly.
Try adding a city, state, or zip code.
Learn more about The Mechanics Bank
The Mechanics Bank was established December 1904. That's more than 100 years ago! It holds assets of 5.42 billion US dollars. That makes it a regional bank that most likely covers their local population well. A point to consider when choosing a bank is it's health. This bank appears to be healthy. It has a texas ratio of 2%. Lower is better!
Looking for an alternative to The Mechanics Bank?
If you're looking for higher interest rates and lower fees, but are willing to give up the "walk-in" experience of a local branch, you may want to browse our curated selection of best online banks.
The Mechanics Bank Branches Customer Reviews
Reviewed By Ralppage

May 4, 2017

My wife and i have been customers of Mechanics bank since 1992. The experience we have had in the past has been great until lately. The tellers are always very friendly and bend over backwards to acomodate and needs. However we have found that the customer service people have not been so. Trying to close our accounts from another state has been difficult to say the least. The person that I contacted by phone had a real attitude and a she could care less posture. I tried to pay a very small balance on my line of credit with a debit card from another bank and she refused to allow that transaction. Her remark" we cannot verify who you are" really after I gave her my ss#, and several other identifications only known to the bank.

Thank you for your feedback

Is this review helpful?