Best Online Banks
Online banks are known for being high on earnings and low on fees, thanks in part to their low overhead. But sometimes not having a branch to go to might seem inconvenient. That's why we're always on the lookout for the online banks that give you the best of both worlds: the benefits of low overhead and the convenience of physical bank branches. See our winners are for this quarter below:
Ally Bank
Consistently high savings and CD rates. Minimal to no fees. (Limited) ATM reimbursement.
Best Feature:
One-stop online banking
Ally Bank receives top honors alongside the other best online banks. Ally provides a full suite of deposit accounts that don't charge monthly fees and they come with impressive interest rates. These are the two most consistent traits that has helped Ally to grow into one of the largest online banks today. Ally is a great choice for someone looking to replace branch banking with a comprehensive online banking platform.
Best National Banks
National banks can be some of the most convenient banks out there since they typically have a large presence throughout the country. But which national banks are the most trustworthy - and which offer the best services? We evaluate each national bank for health, benefits, and fees to find out who has the most to offer. See our winner for the highest-rated national bank this quarter below:
Chase Bank
More than 5,300 branches and 15,000 ATMs. Financially Strong. Focused on innovation.
Best Feature:
Chase Sapphire Reserve℠ Credit Card
Chase Bank is the big winner in the best national bank category. Chase stands out because of its full range of deposit accounts, lucrative credit cards, and extensive financial services and investment offerings. The Chase Sapphire Reserve℠ credit card is arguably the most popular travel rewards credit card right now. When it comes to convenience, Chase has a large branch and ATM network, highly rated customer service, and an intuitive mobile app. Chase even offers a program that provides free credit scores to everyone.
Best Regional Banks
If you're looking for the convenience of a national bank with the more personalized service of a credit union, regional banks could be a great choice for you. We sorted through the regional banks with the highest customer satisfaction to help you see which consumer bank might be the best for you. See our winners for this quarter below.
Popular Community Bank
Regional bank that offers free checking and pushes new tech
Best Feature:
Free checking account with widespread ATM access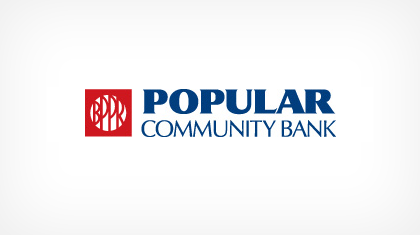 Popular Community Bank wins as one of the best consumer banks in the Northeast. Primarily, the bank is a winner because of its low-cost accounts, competitive interest rates, and its convenience. It's also one of the few midsized banks in the region to offer a completely-free checking account. Through its online division, Popular Direct, you also have access to high interest rates on savings and CD accounts. Also, customers can access the Allpoint ATM network, which has more than surcharge-free 55,000 ATMs. Popular embraces cool, new tech in the form of cardless ATM withdrawals through its mobile apps (just scan the QR code).
BBVA Compass
Customer Service Call Scheduling. Fingerprint Authentication. Apple & Android Pay
Best Feature:
Free checking with personalization options
BBVA Compass get its spot as one of the top banks in the South for pioneering in new banking trends and technology. With BBVA Compass, you can get a free checking account that can be upgraded with features that you would like. Plus, all accounts come with a dedicated team of concierge bankers, who you can contact over text, email, chat, or phone. You also get access to a mobile app that allows you to manage BBVA credit card rewards and lock your credit cards should you need to. One of the more innovative tech features is the ability to video conference with a virtual teller.
Umpqua Bank
Low fees. Large amount of branches with longer hours. Digital banking features.
Best Feature:
ATM refunds on its low-cost basic checking account
Umpqua Bank is a great choice thanks to its low-cost checking account and ATM refunds. Besides that, it provides a comprehensive suite of accounts and services along with a large branch network in the West. Umpqua also offers a great cash back credit card for big spenders on gas and groceries, two of the most common daily expenses.
Huntington Bank
Competitive rewards. Long hours. Extensive product offerings.
Best Feature:
Extra business day to avoid overdraft fees
Huntington Bank is a top bank in the Midwest because of its well-rounded list of great products and services, large physical presence, and intuitive mobile apps. Two noteworthy products include a free checking account and a credit card that lets you choose the bonus rewards category. To help you minimize fees, Huntington offers a 24-hour grace period to avoid overdraft fees. You have more time to bring your account back to the positive - and they accept all day deposits so you won't be held back by branch closing times.
Best Mobile Banks
Everyone's on their phones these days, whether it's to read email, take pictures, or manage their money. That's why it's so important to know which banks have the most cutting-edge mobile experience, offering things like mobile deposit, payments to friends, and more. We reviewed the best rated mobile banks by consumers to see who's leading the pack on technology and user experience. See our winners for this quarter below.
Simple
Great design. Safe-to-Spend monitoring. Freeze Debit Card. Customer Service Chat.
Best Feature:
The Simple Account
Simple stands out from it's competition as it has one of the best mobile banking apps. Designed specifically for mobile banking, Simple offers an intuitive app and useful account management features. Simple's Safe-to-Spend keeps you up to date on your spending so you can monitor your balance and prepare for upcoming bills and future goals. The account also has no monthly fees or overdraft fees. Meanwhile, you get an expansive surcharge-free ATM network. Read below to learn why Simple was chosen as the bank with the best mobile app.
Credit Unions
Credit unions may not have the presence of larger banks, but they make up for it with highly personalized services and support. Even still, not all credit unions are alike. We analyze the best of the best to determine who delivers the highest earnings and benefits at the lowest fees. See our winners for this quarter below.
Alliant Credit Union
Easy credit union membership with low account fees and high rates.
Best Feature:
Free online checking and ATM refunds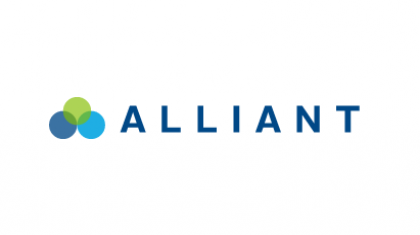 Alliant Credit Union is a top-rated credit union due to its consumer-friendly fee policies. None of its deposit accounts have monthly fees. You can use any ATM and Alliant will refund up to $20 per month in ATM fees. Alliant credit cards make great tools for consolidating high-interest credit card debt. And, it's easy for anyone to join Alliant. All you have to do is donate $10 to Foster Care to Success, a nonprofit organization.