What Bank Offers the Best Savings Account Bonus Right Now?
There's tons of savings account with bonuses out there, some better than others. Find out which account can land you with the best cash bonus when signing up.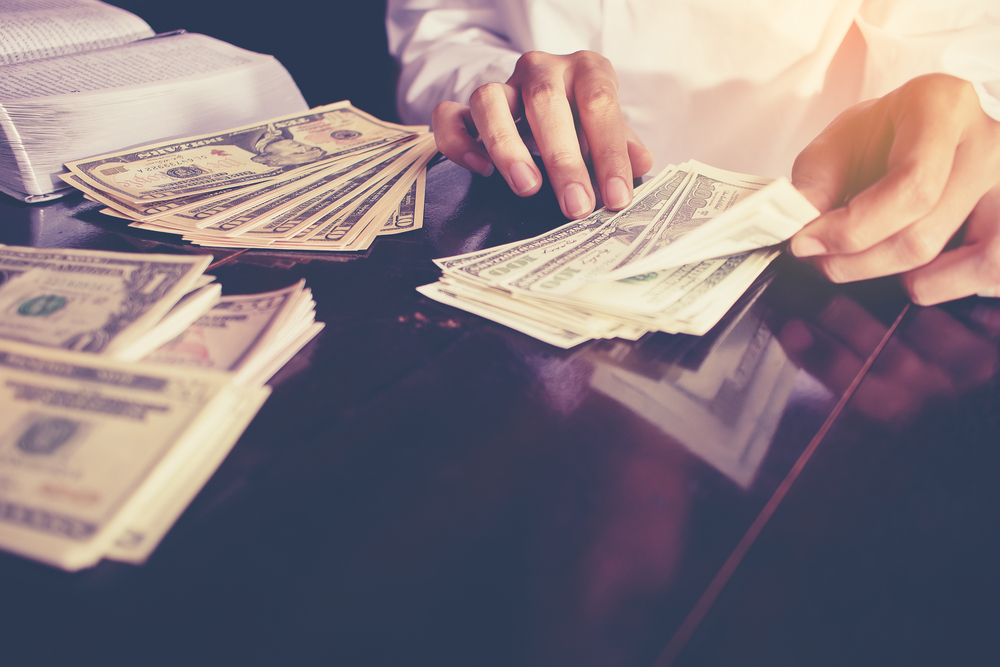 Give your savings a big boost with a savings account with market-leading interest rates and a big sign-up bonus. These bonuses can be worth a lot, as much as $400 or more. That makes them a great reason to sign up for a new savings account, even if you already have one.
The best savings account bonuses available right now are found at online banks.. You can earn an online savings account bonus without ever leaving your home. You can get a head start on your savings with a sign-up bonus.
Best Savings Account Sign-Up Bonuses Right Now
Because so many banks are competing for customers, there are a lot of promotions out there. Each promotion is different. Some require a certain initial deposit while others require an average balance over the course of months. Still others require you to use their online banking service or to make a specific number of transactions. No matter what the requirements are, they each reward you with a cash bonus.
Here are a few of the best savings account bonuses:
CIT Bank
The CIT Bank Platinum Savings Account offers a cash bonus to new customers.
Just enter promotion code PREMIER when you sign up to to earn a $100 cash bonus.
CIT does not charge any fees to open or maintain the account.
Discover Bank
Discover Bank may be better known for its credit cards, but it is also a fantastic online bank that offers a full range of banking services.
Discover Bank's Online Savings Account is offering a $100 bonus when you enter code MyBankTracker217 when you open the account.
Though the bonus is smaller than the ones offered by other banks, you won't have to wait to earn it. You'll earn the bonus as soon as you deposit a total of $15,000 into your new account. There's no waiting for months or maintaining a minimum average balance. You'll get access to your extra cash even faster with this bonus.
Capital One 360
Capital One 360's money market account bonus has the lowest minimum deposit of the three listed here.
When you open a Capital One 360 Money Market account using the code 200SMART and deposit $10,000, you'll earn a $200 deposit. The money is deposited within 2 months of the requirements being met.
The Fine Print
As with any financial product, new savings account bonuses have a lot of fine print.  Generally, it clarifies the minimum deposits or average balances required to qualify for the bonuses. Other banks may have different requirements. For example, you may have to make a certain number of deposits exceeding a specific dollar amount.
Another common thing to watch out for is how long it takes for the money becomes available. Some banks make the bonus funds available as soon as the money is deposited. Other banks deposit the money immediately but will take it back if you close the account too soon.
What is an Average Monthly Balance?
The average monthly balance is something that is commonly used to determine eligibility for a savings account bonus. For instance, CIT Bank's savings account bonus relies on average monthly balance to determine which bonus you'll earn.
Your average monthly balance is the average amount of money you've had in your account across a certain number of months. Every day, the bank checks how much money you have in your account. At the end of the month, the bank adds up the balance from each day, and divides it by the number of days in the month. That becomes your average monthly balance for that month.
For example, let's say that your savings account balance over the course of a month was the following:
1st – 10th: $1,000
11th – 20th: $1,500
21st – 30th: $1,150
Your average monthly balance would be $1,216.67. You can find this with the following formula:
(($1,000 x 10 days) + ($1,500 x 10 days) + ($1,150 x 10 days)) / 30 days = $1,216.67
As you can see, keeping track of all of that information can be difficult. That's why you should aim to keep your balance above the minimum at all times. That will let you be completely sure you'll qualify for the bonus.
Tax Liability
Nobody enjoys taxes but they are an inevitability whenever money is involved. Just like you have to pay taxes on income from your job, you have to pay taxes on interest you earn. The IRS considers savings account bonuses to be interest. That means you'll get a form 1099-INT from your new bank at the end of the year.
Unlike the taxes on your paycheck. taxes won't be withheld from your savings account bonus when you earn it. That means you'll be completely responsible for paying the taxes on your bonus. If you earn a large bonus, or open multiple accounts to rack up a lot of bonuses, you'll need to prepare to owe money on your taxes at the end of the year.
Interest is taxed at the regular tax rate. If you're not sure what tax bracket you'll be in, setting aside 20% to 25% of your bonuses is a good place to start.
Kick Start Your Savings with a Sign-Up Bonus
Banks, like any other business, have to compete with each other for their customers' business. Competition is especially fierce among banks because customers don't change banks often. That means people looking to change banks or open a bank account for the first time, can take advantage of the lucrative offers that banks make.
One of the best parts of a savings account sign-up bonus is how quickly you can earn it. Most bonuses are deposited to your account in three months or less. Some can be deposited as soon as one month after account opening. How quickly a bonus is deposited to your account, and how soon you are allowed to withdraw it, is an important factor to consider when comparing bonuses.
Because you're opening a savings account, you won't just be earning the sign-up bonus. You'll also be earning interest. By depositing the bonus money to your account soon after you open it, the bank is increasing the amount of interest you can earn potentially.
Savings account promotions are a great way to get a head start on your savings. No matter how you plan to take advantage of these bonuses, they're a great thing for consumers to look for when choosing a bank.
More: Best Savings Accounts of the Year